Risks Worth Any 2020 Travel Plans?
I feel somewhat deflated. I made most of my 2020 travel plans by March. I have tried to remain cautiously optimistic, so far as any at least a couple of trips I already had in the pipelines going ahead. Not planning entirely new ones etc Still the whole process is getting incredibly frustrating.
Lufthansa First, Swiss First & Singapore First In 1 Trip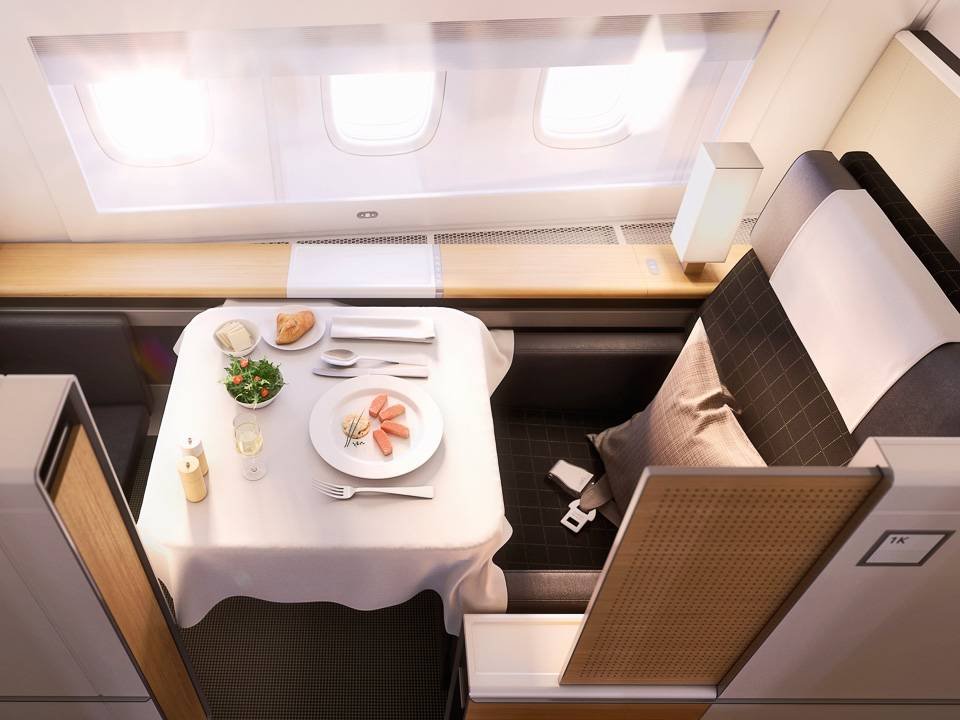 This week I was meant to be in Singapore on a fairly long itinerary via Zurich, Frankfurt & Hong Kong, going Swiss First Class one way, and Lufthansa First Class the other, and connecting with Singapore First Class again (can never get enough of SQ!). Yes I had intentionally booked it that way back in January so I can try all the different products and stops along the way!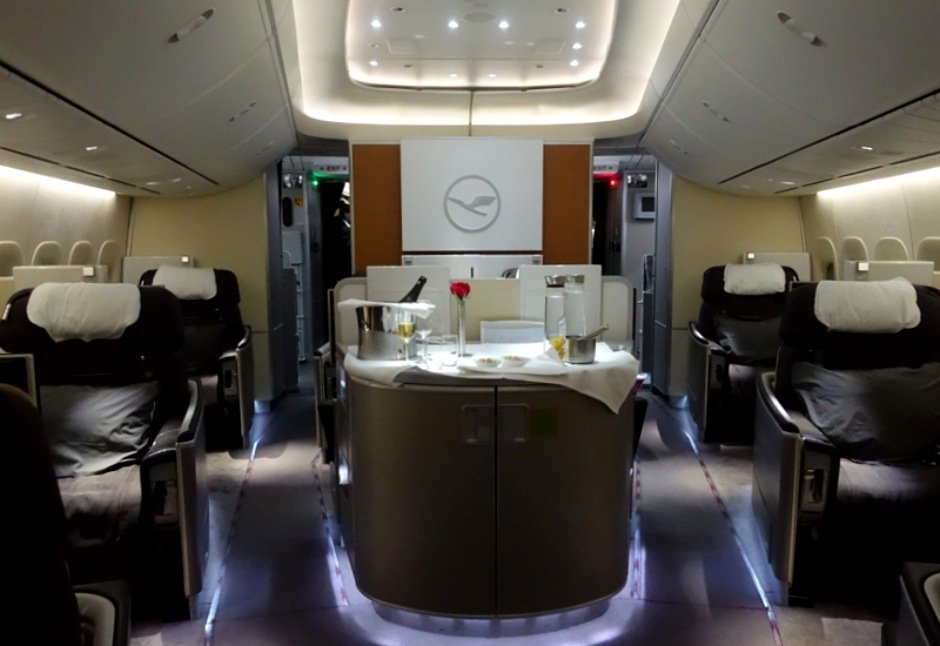 I have been watching almost all legs of the itinerary change over the last 2 months. First Swiss rescheduled a route from 777 to A340, given they now have an identical First Class product on both aircrafts, this was not a big deal. I was expecting Singapore to at least downgrade to Business, given they had removed all First inventory from their 2020 schedules. But that never happened. Then Swiss changed one of their flights back one day. Then Lufthansa  rescheduled timing which meant I was suddenly leaving Hong Kong to Frankfurt the day before I was flying from Singapore to Hong Kong, that was meant to connect to that very flight.
Few days later, Singapore just cancelled their flights. They went from serving Hong Hong 4 times daily to just one. Up until a couple of days ago, I still had 4 sectors on that trip with Swiss & Lufthansa that were still going ahead, but I didn't get my hopes up as Singapore is still blocked off for regular travellers. The OTA I booked the itinerary has been a nightmare, and I gave up on trying to reschedule. For now. I have an open ticket or I can request refund, since part of my itinerary was cancelled.
I actually even have a second set of Swiss & Lufthansa First Class end of year from Kiev, which was a new year offer I couldn't resist..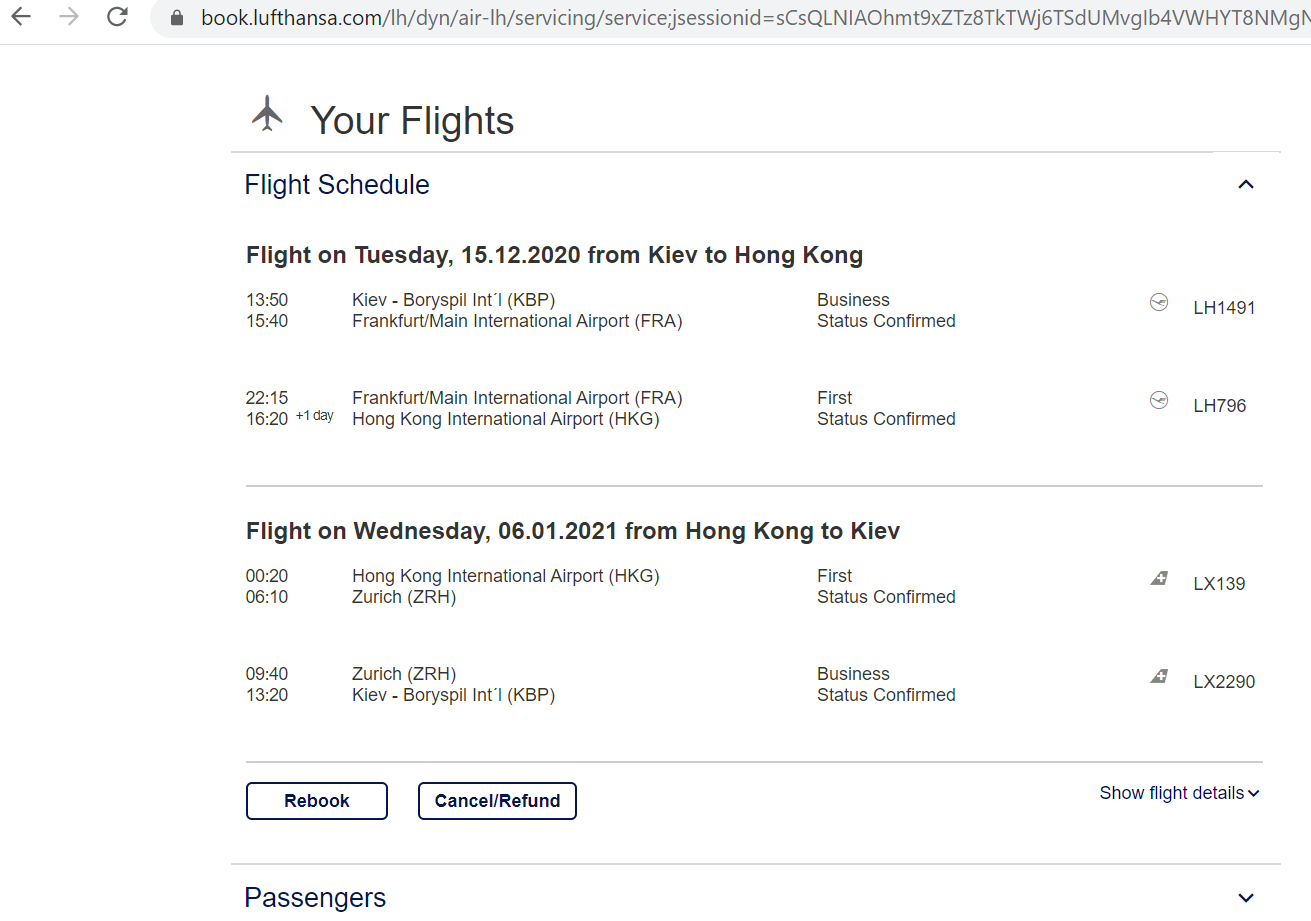 This booking is intact for now. But we already know Kong Kong has its entry ban through end of 2020 :/
Fail!
A Little European Break
Being over 5 months since I last got on a plane, I was getting major flying withdrawal and itchy feet. So I had thought at least a spontaneous  last minute long weekend away in Europe was on order at least. Given how fast things are moving and restrictions being all over the place, I intentionally only booked a weekend a Vienna just 2 days ago for tonight.
Then last night, the government, decides they are adding new quarantine and travel warning for Austria along with others. Great! I picked Austria out of all other countries, convinced it was amongst the safest.
So now, there is yet one more trip I have to chase up and spend endless hours trying to get a refund or file an insurance claim with Amex.
Fail!
The anticipated Delta One Suites
My long awaited chance to fly Delta One Suites, is booked in September also. I was specifically going to US just for trying out Delta one this time!  But I have little hope for that either :/
Asiana & Etihad First & More Turkish Delights?
I had also already re-booked my Kazakhstan trip with Turkish. Turkish are operating flights between there regularly now.
I re-booked the South Korea from May to Sept/October. Flying out Asiana & returning on Etihad First.
Those are definitely going to either be cancelled or need re-booking.
Overall Thoughts
I think I'm going to assume none of the above will happen now in 2020. It's not worth the stress or hassle in trying to fit them in. So where I am offered a chance for a refund or re-booking into late 2021, I will take it.