Travel reward cards may be one of the primary tools for a more comfortable travel lifestyle. Sometimes those rewards come with minimum effort if you use the right card. If you are going to be spending x amount of pounds per year anyway, you might as well get rewarded for them right? In this post I will mostly look at the two cards I use personally, and my thoughts on them.
Amex Platinum Card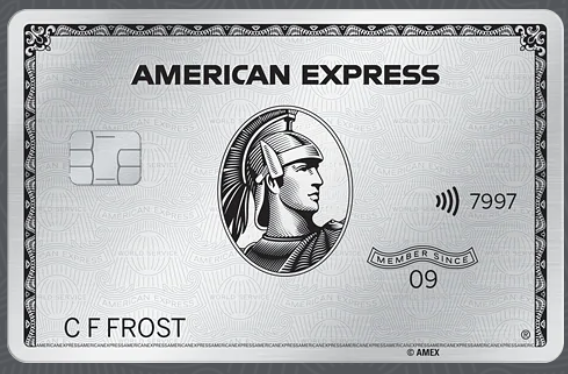 I've had this card for a couple of years and had a Gold card for 5 years before that.
This card carries a whopping £575 per annul fee. Which is staggering, even in the good times!
Here's the summary of primary benefits:
Welcome bonus of 30,000 Membership Rewards points after spending £4000 within the first 3 months

. These are convertible to 30,000 air miles for select airline partners. *note you must not have had an AMEX card in the past 24 months to quality for the bonus.

Earn 1 MR point for every £ spent on the card, beware foreign currency transactions though!
Access to an extensive global lounge collection. Including American Express lounges.
Hotel benefits include fast track status on various hotel programmes. Hilton, Melia, Shangri-La hotels and Hertz car rental being some options. There is also the Fine Hotels & Resorts programme
Comprehensive travel insurance for you, your partner, children and five Supplementary Cardmembers.
Travel offers via Amex Travel
£10 per month Addison Lee credit
Platinum Lifestyles Concierge
My personal assessment of the benefits:
The welcome bonus is great, but once you factor in the yearly fee and £4k spend within 3 months, its not brilliant. This is certainly no where near as generous as offered in US market.
This earning rate is very poor for what is a very expensive card.
Unlimited lounge access is fantastic if you fly economy often. Unfortunately, this is of little value to me. Of the handful of times I have used my priority pass, I was waitlisted for entry once due to overcrowding. The waitlist did not even clear until after I boarded! Not great!
The hotel benefits all sounds great on paper. Problem for me is I have yet to use any of those. Just like Airlines, I am not all that keen on loyalty to any particular brands. I go with what I like the look off for the time and place. Often even the same hotels are cheaper booking with a third party.
This is an essential, which I previously paid around £6-70 per year for. However, as you can see, this is obviously vastly more beneficial if you have a family that is covered.
In the course of the last year, I have found this to be almost useless. I have seen some good offers, but it was just the wrong timing or had the wrong conditions so I could not use it, i.e flights departing from U.K only.
This is a nonstarter. I find this very restrictive to use, as Addison Lee is not as available or convenient as Uber. Rather than being so restrictive, I dont understand why they would not just give option for both?
Again, its all great in theory, but I have found this service of limited use.
A couple of other disadvantages come to mind. First, there are still many places and occasions where you cannot use an AMEX card. Secondly, for such a premium travel card, why do they have foreign exchange fees? There are so many free cards that offer this now! It almost wipes the value/use of the card for a heavy traveller like me.
Virgin Atlantic Rewards Card
I have also had this card for a couple of years now. I end up using this card alot more than my AMEX, especially when travelling, I have it linked to my CURVE account.
This card comes with a £160 annual fee.
Summary of primary benefits:
15,000 bonus miles first time you use the card. (Often there is an additional 10k for spending a certain threshold within 3 months)

1.5 Flying Club miles

 for every £1 you spend on everyday card purchases. And 

3 miles

 for every £1 you spend with Virgin Atlantic or Virgin
Choose from an upgrade to Premium or a Companion ticket when you spend £10,000 in a year
Access to Virgin (non-airport) lounges throughout the country
My personal assessment of the benefits:
The list is naturally much shorter here, but that is understandable since it costs 1/4 of the Amex Platinum. Lets look at those abit closer by each point though
Bonus of 15,000 as standard, just for making any transaction and an additional 10k for 2k spend is very generous. I would value these to be worth £150-250. Which already offsets the first years fee.
The earning rate of 1.5 per £ spent is fantastic. It's much easier to accumulate miles. Especially in combination with free foreign currency spend via the Curve card.
This is an easy enough threshold to trigger. However, I question the usefulness of it. In the two years I have already triggered two vouchers, but unsure how to spend it. The caveats of the voucher is you can only use the companion on economy flights! You must also have Virgin Gold status to upgrade to Upper Class. Compare this to a similar British Airways Premium Plus Companion Voucher, which can be used for any class you have the miles to cover.
This is quite a minor benefit, and only really useful if you actually still like to bank via a physical branch.
Starwood Preferred Guest Amex Card
This card is being re-branded as Marriots Bonvoy, with some changes coming into affect. It comes with a £75 yearly fee, and I have already decided to cancel this.
Other Travel Reward Cards to Consider
Another card that I would consider and previously had was the British Airways Premium Plus Card, which is comparatively similar to Virgin Rewards Plus but you can Avios instead and have vouchers that are easier to use for Business or First Class redemption.
If you are looking for free cards, there is the standard Virgin Rewards card as well as BA Amex, which both offer 5k miles and provide a chance to earn miles for everyday spend.
There are some specific hotel branded credit cards as well, that might be of interest to you.
Overall thoughts
As I have said, UK credit cards market is nowhere near as lucrative as US/Asian markets. Sometimes it almost feels like Amex is taking its U.K customers for a ride, charging more for the Platinum card yet offering vastly less benefits. There are reasons behind this, in that EU regulations have certain regulations on interchange fees.  Though that alone does not explain the vast gap.
In a couple of months, I will decide weather I should downgrade my Platinum Card to Gold, or
just
move onto something else altogether
. I can imagine for some people, this card still makes sense to have though.
So what are your thoughts on those cards? Do you have something else I have not mentioned that is worth exploring?
If you are thinking about getting an Amex, feel free to use my referral to any Amex card to get some
additional
bonus points, i.e 5k extra points for the Platinum or 2k extra for
. Can contact me on [email protected] with your email and I will send you it.
For more detailed source of some of the cards I have no covered, check out
Money Saving Experts
guide.
Disclaimer: I must stress, you should only get a credit card if you are in a stable financial position. And you are able to pay back your balances at the end of each month. Otherwise any said benefits can

easily

be eroded

or cost you more. For the

financially

prudent and responsible, there much to

be gained by

using the right card!