First Class ANA Suite Lounge Tokyo Haneda
As travel around the world began to restart gradually, second waves of Covid-19 are already re-surfacing.. Despite this, some airlines are reopening their First Class and Business Class lounges while others are consolidating or sharing spaces lounge spaces for example Heathrow Airport terminal reshuffles.
ANA Suite Lounge Tokyo Haneda is currently only a handful of First Class lounges open. In February, I was travelling ANA First class from Tokyo to Los Angles when I was invited to use this lounge prior to a mid-night flight. I arrived at the lounge before 7pm, giving me plenty of time to relax and appreciate the lounge. 
Access & Location
The lounge is located near gate 110. Haneda Airport is well layout out and signposted.
You will find two separate lounges upstairs, the ANA Lounge and the ANA Suite Lounge.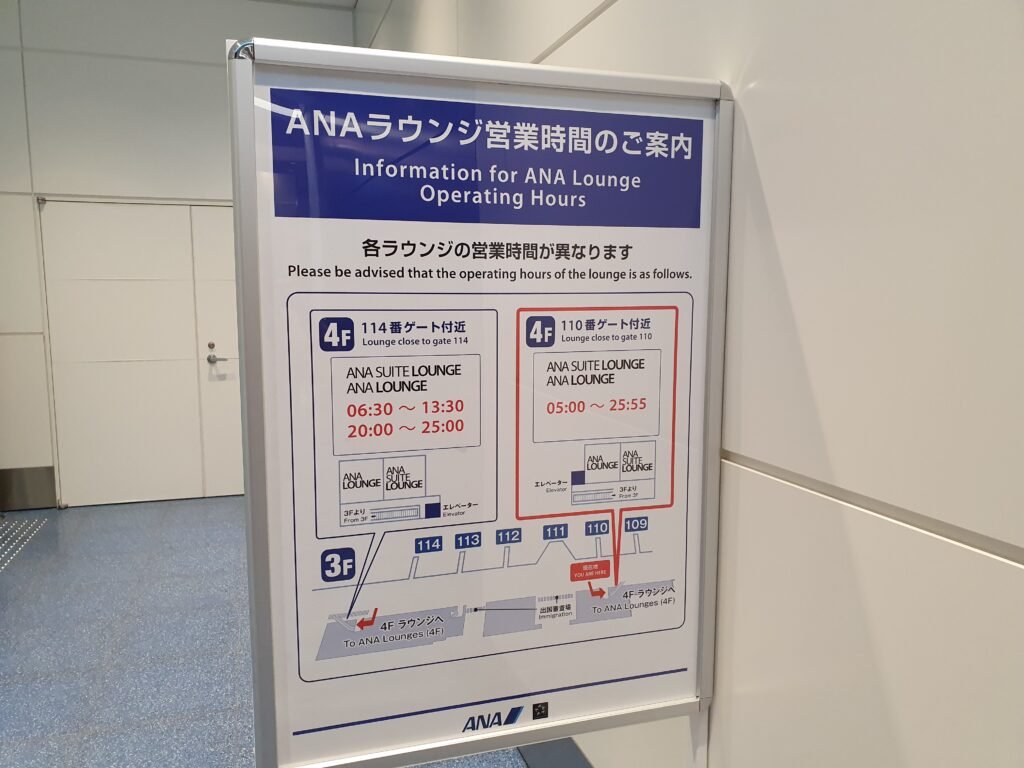 The Suite Lounge is exclusively for First Class guests either flying ANA or other Star Alliance carriers or elite class passengers holding "Diamond" status. You can bring one additional guest with you for free. Diamond members can also bring up to 4 other guests  in exchange for an 5k miles each additional person. This seems very reasonable way for a family to enjoy the lounge.
ANA frequent flyers can also earn ANA Suite Vouchers, to redeem whenever they choose.
ANA Suite Lounge Tokyo Haneda
After checking in at the reception, a member of staff escorted me in through a corridor, asking if there was anything specific I wanted to do. She noted the formal restaurant does not open till 7.30pm.
There is a handy little map in the corridor to orient yourself!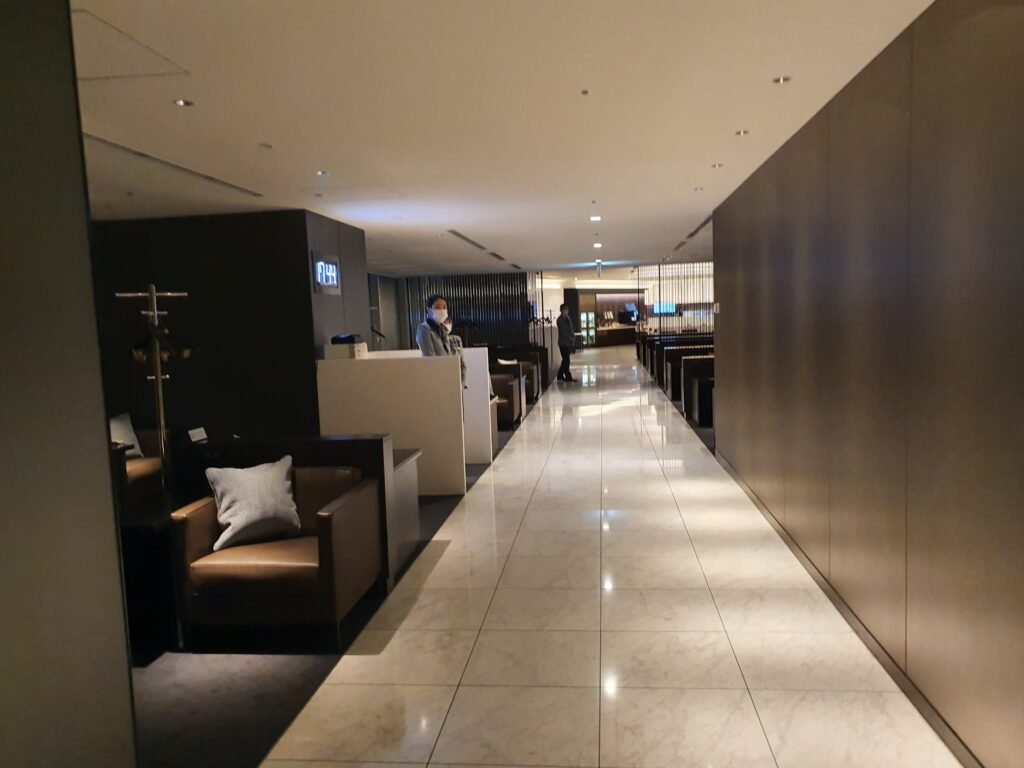 Then I was passed onto a staff member who would look after me there.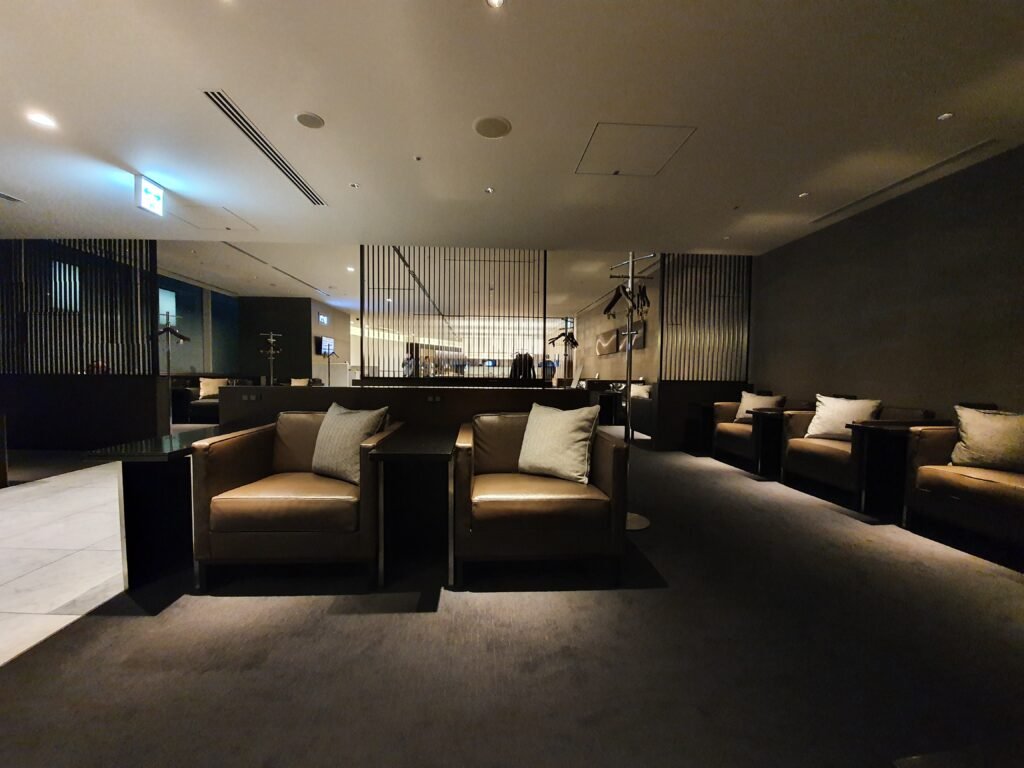 In this area the seating options are all comfy black or brown leather single seaters. So the choice of where you sit would mostly determined by the layout of your preference.
They all had little side tables on the left or right.
I could not see any other guests at all in this section of the lounge.
After a brief tour of that part, I took a seat. The lovely staff were very keen to attend to any needs. I accepted the offer of a drink, but just a tea for now..
This came with a refreshing hot towel, served with a politeness and grace you only find in Japan.
After I finished my tea, I carried on reading for abit. While also aware just how quite the lounge was! It had a very serene atmosphere. Being the only guest with 2 staff waiting by eager to help, I felt somewhat like I had too much attention. Yes it seems that can be a thing!
This sure felt like a moment where you could just order an endless amount of champagne or whatever beverage tickled your fancy.
ANA Suite Buffet Selection
A little while later, I decided to check out the buffet options available today.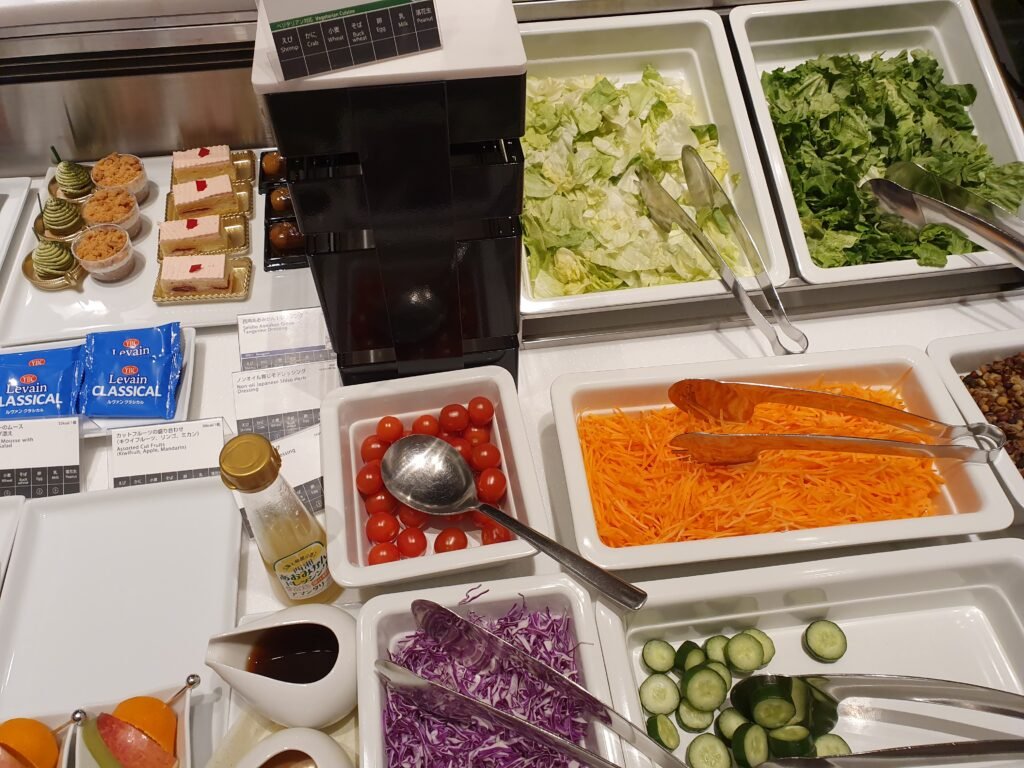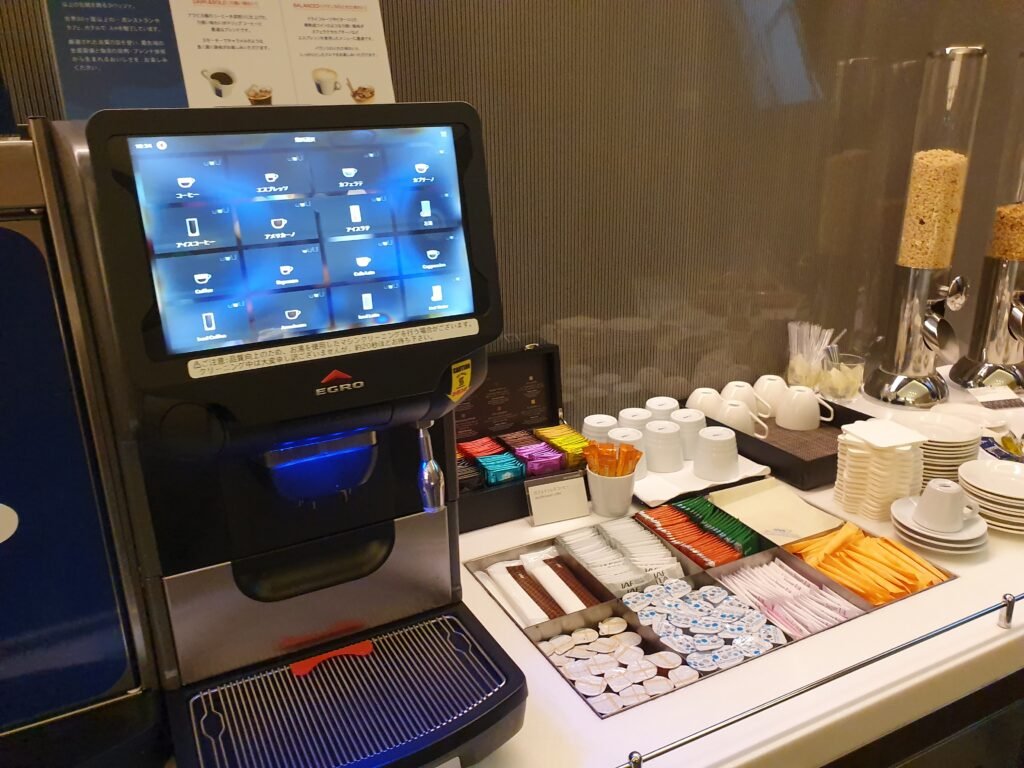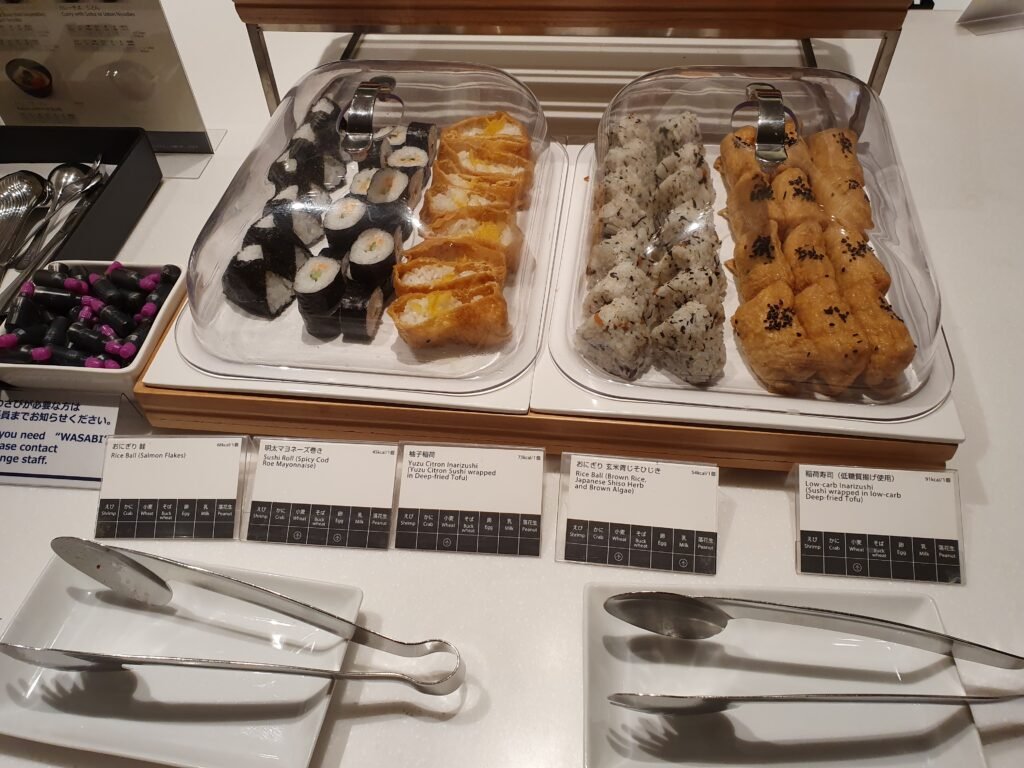 The selection and range were quite impressive. They also have a good variety of beverages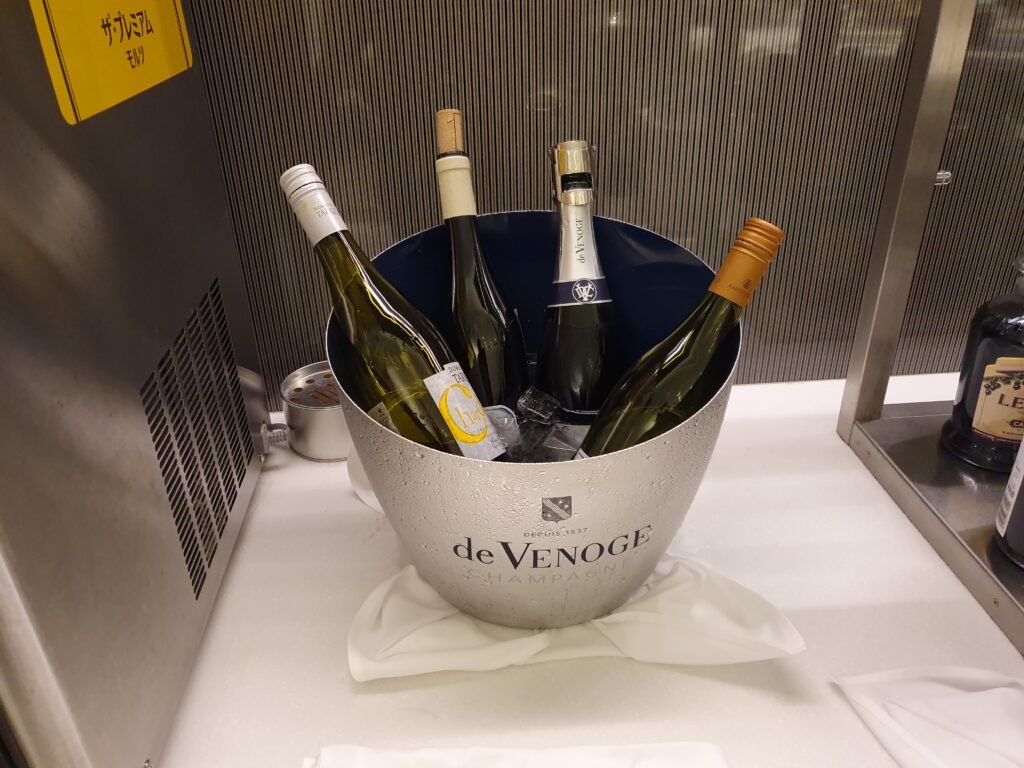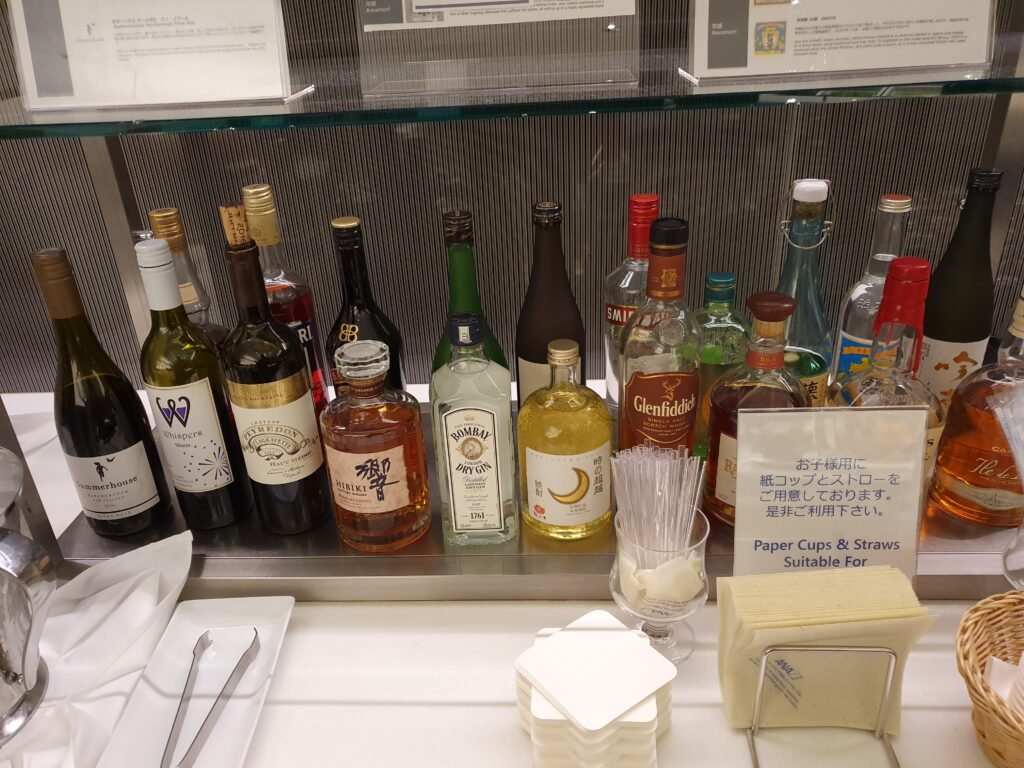 Off course all these things are available on a menu which you can order to where ever you are seated!
Conscious I wanted to save myself for the formal dining, I had a few nibbles..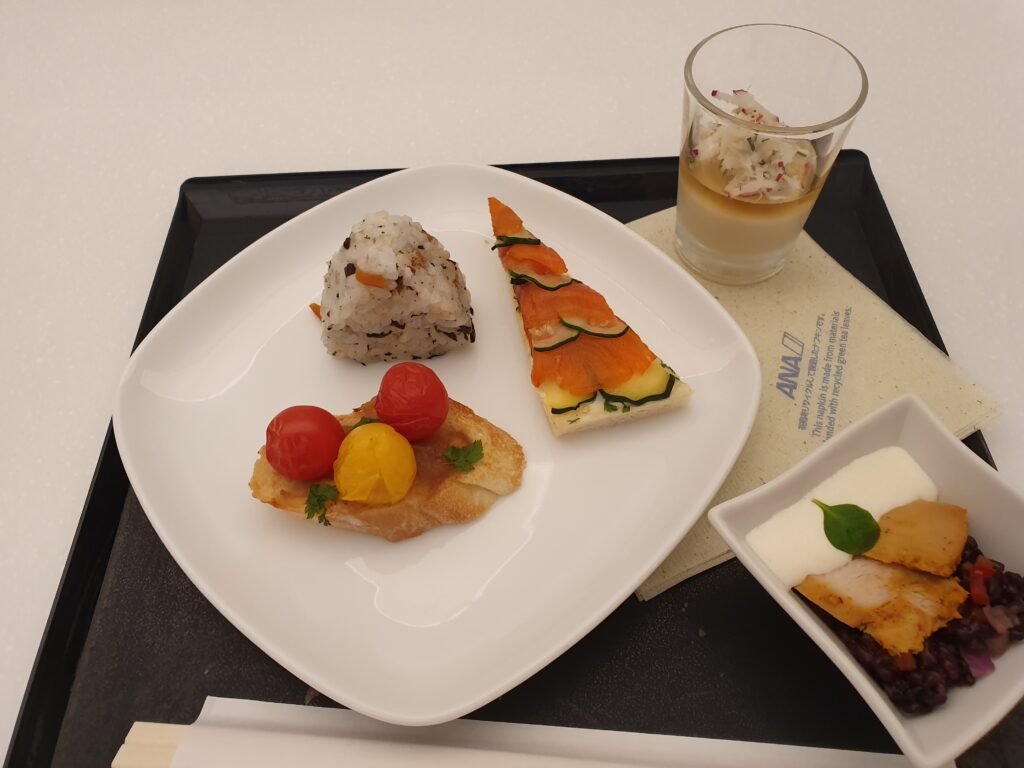 They were super yummy indeed, I could have easily had 4 times as much food!
ANA Suite Lounge Terrace Views
After about 8pm, I decided to check out the other area with windows out onto the taxiways.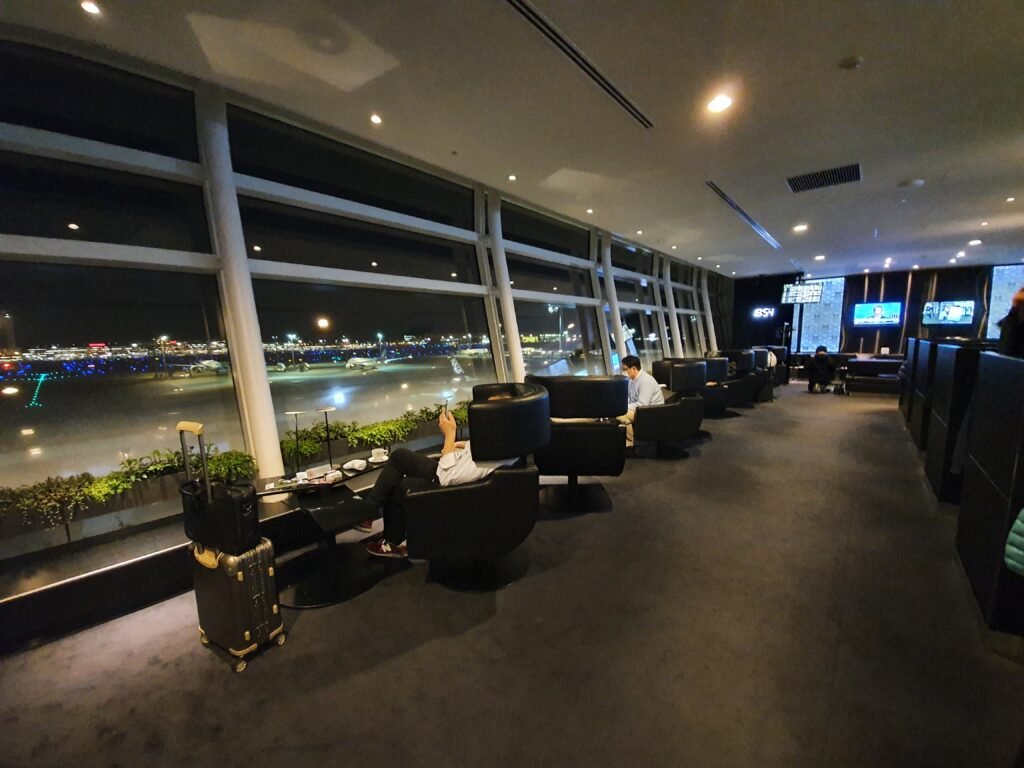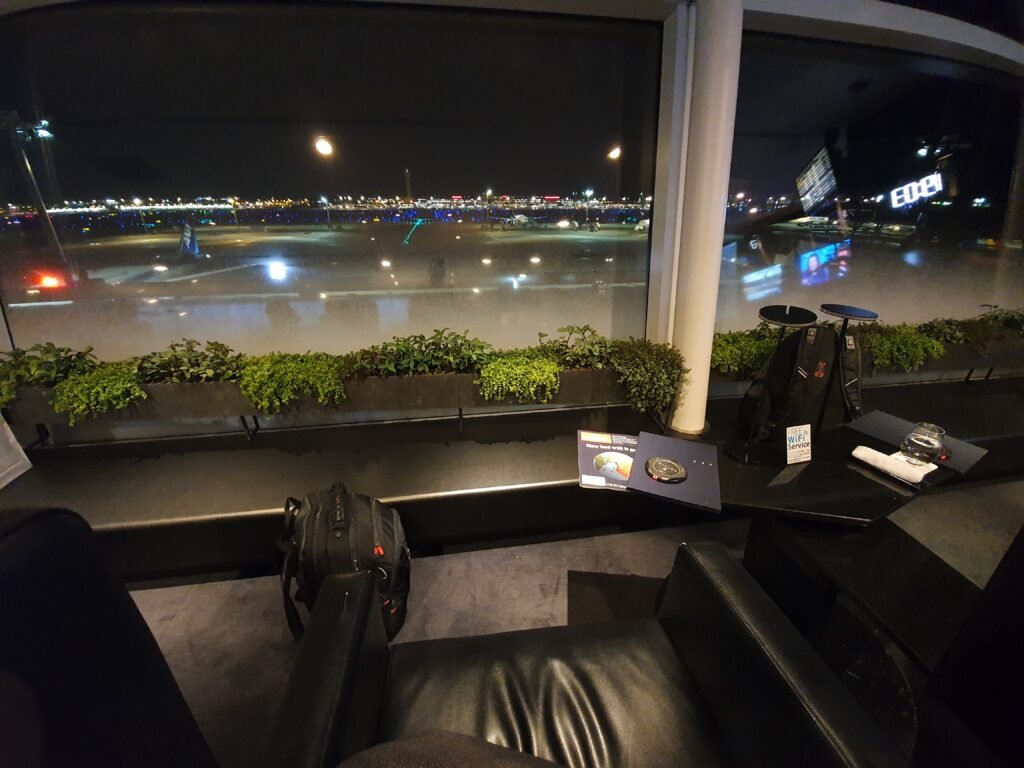 I liked the swivel chair seating area here, even when there are many others nearby it feels like you have a whole space to yourself still.
In this area, you will also find the designated relaxation pods with massage chairs…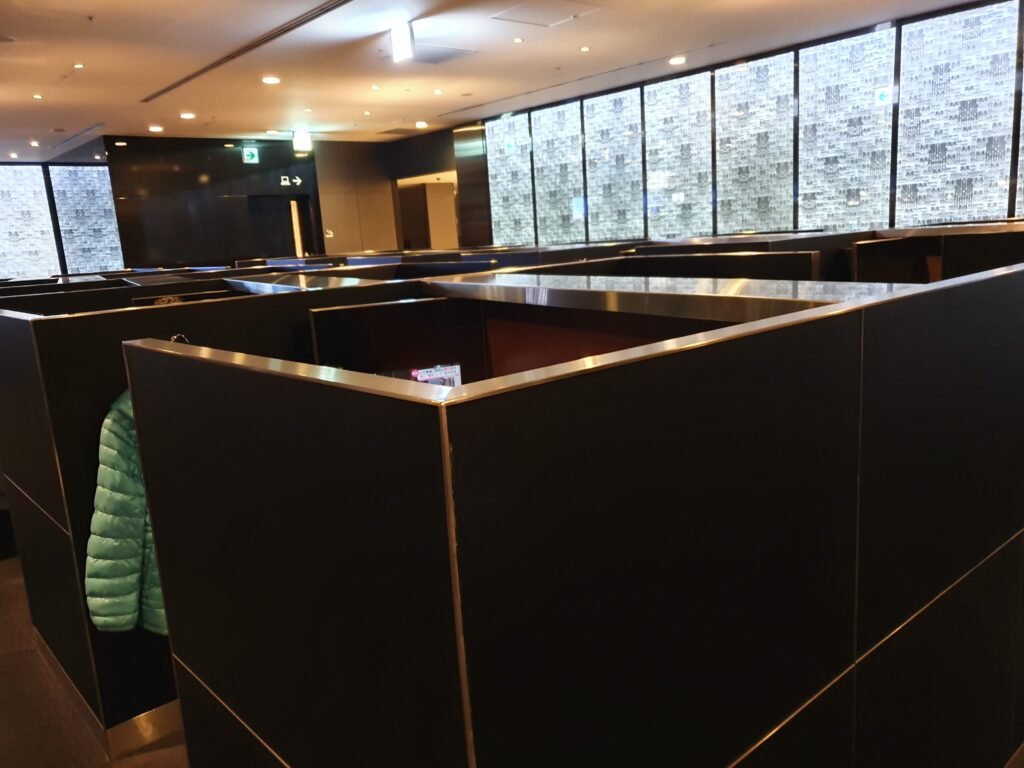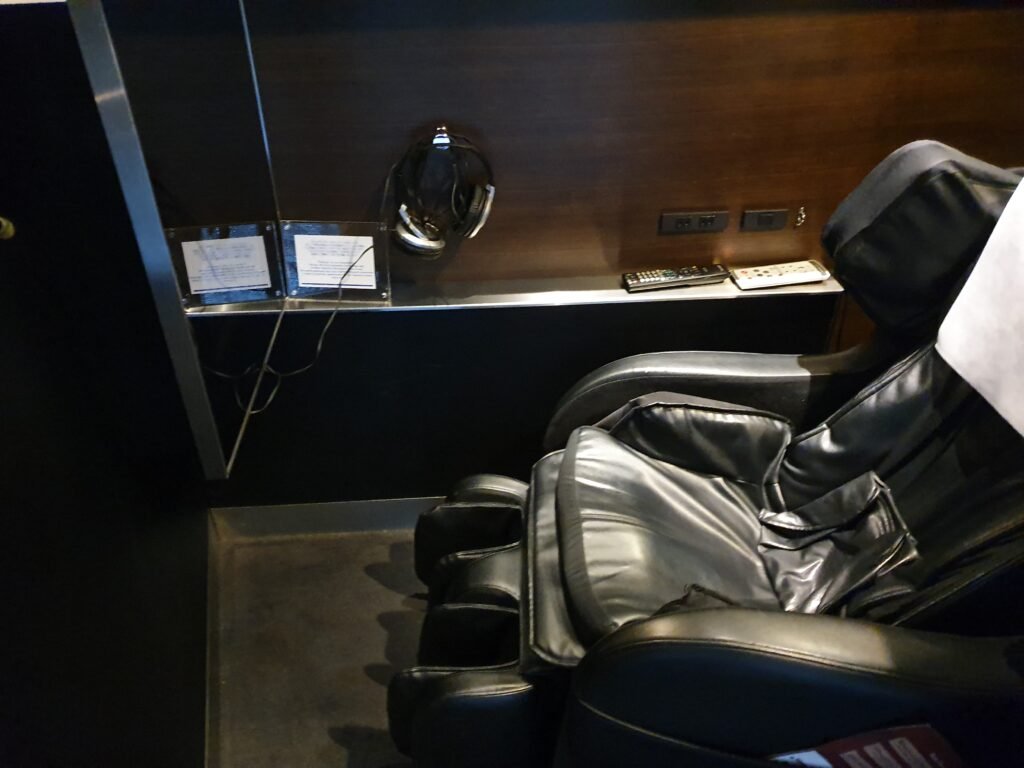 In some ways these pods very much mimic the First Class Square!
The lounge was starting to get busy with many more passengers and activity in this area.
ANA Suite Lounge Formal Dining Service
When I attempted to get a table at around 8.30pm, there was already several passengers waiting in line for a reservation.
It was first come first serve, but in fairness ANA do warn you about the busy times in their website, so my bad for deciding to eat at the busiest time they have!
10 to 12 minutes of waiting, I got my reservation in. And then decided to go back and enjoy the views and traffic outside..
40 minutes later my table was ready!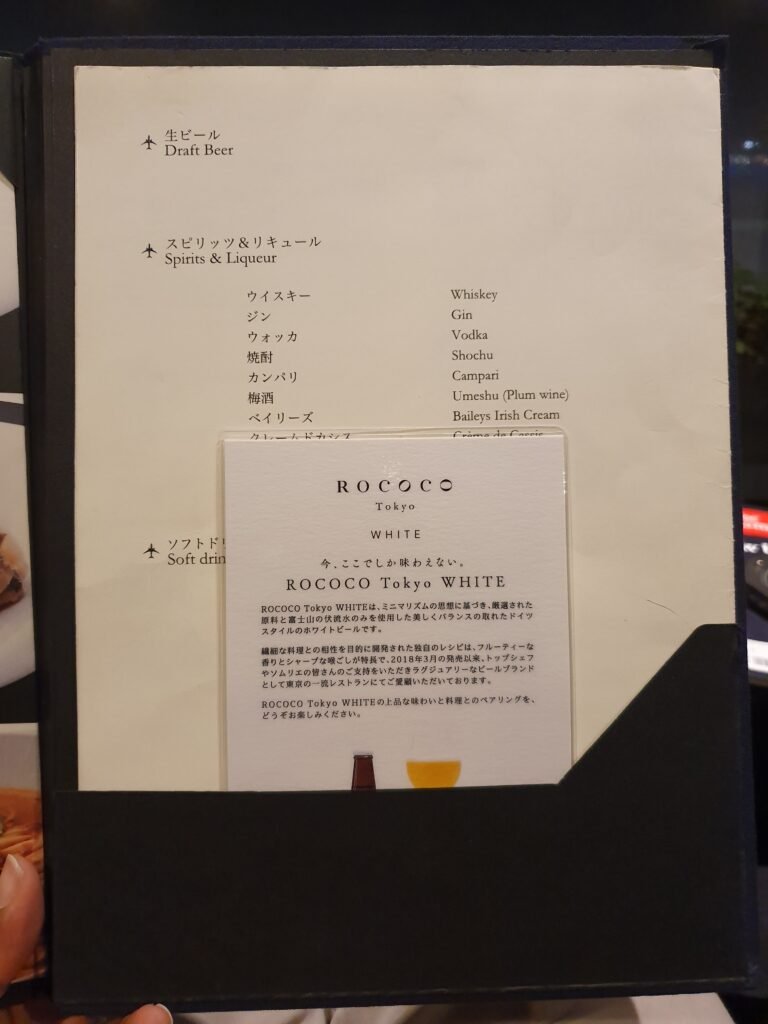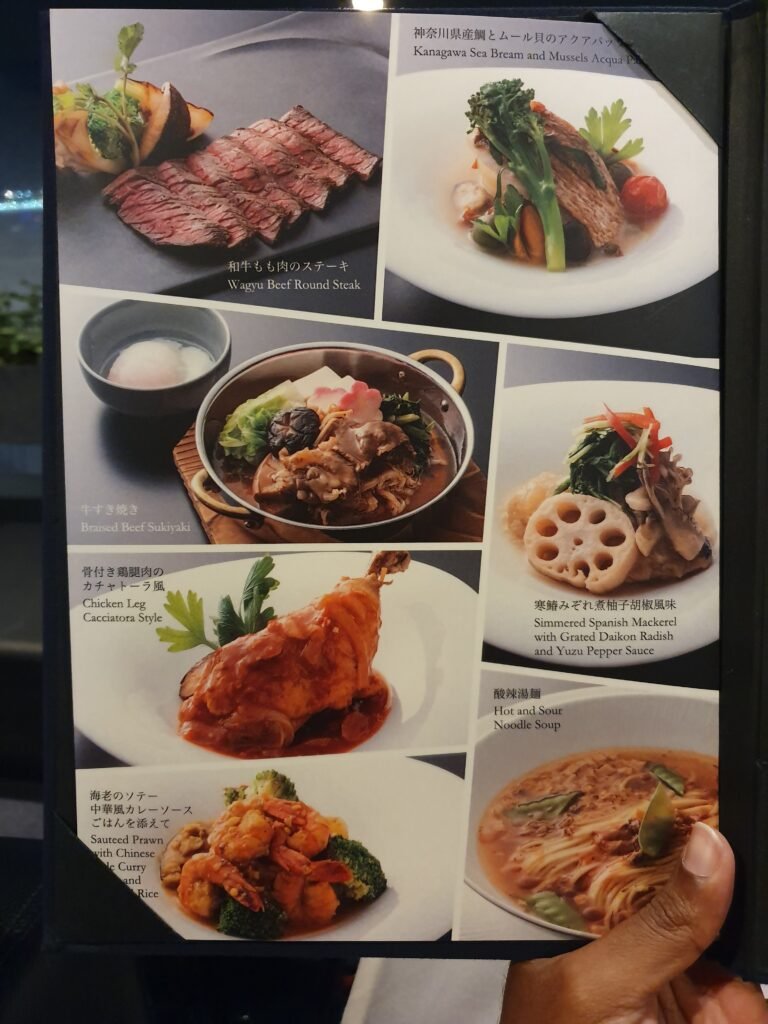 The waiter service in here was very courteous and professional. It made me feel like I was in a high end restaurant.
I ordered some drinks and the Kangawa Sea Bream to start. It arrived fairly promptly..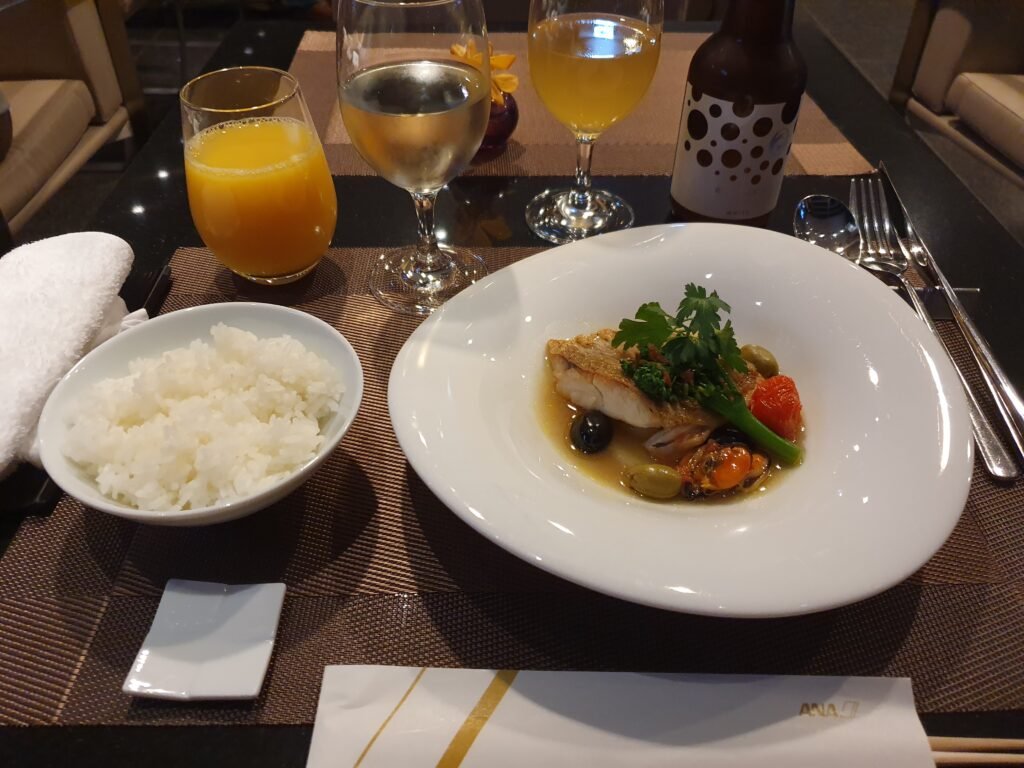 The dish had an incredible aroma, and as I digged in, the taste buds were equally impressed. Light and succulent fish dressed in fresh seasoning. I was left wanting more..
I took my time enjoying some further drinks. 20 minutes later, I decided to order the Wagyu beef round instead.
And was I glad I did. This was among the finest Wagyu beef I've ever had. The texture, the richness with only light seasoning still felt light and effortless to cut through. It was perfection.
After that I was well and truly full, I did not even think about ordering any desserts.
ANA Suite Work Areas & Restrooms
After dinner, I decided to check out the rest of the lounge.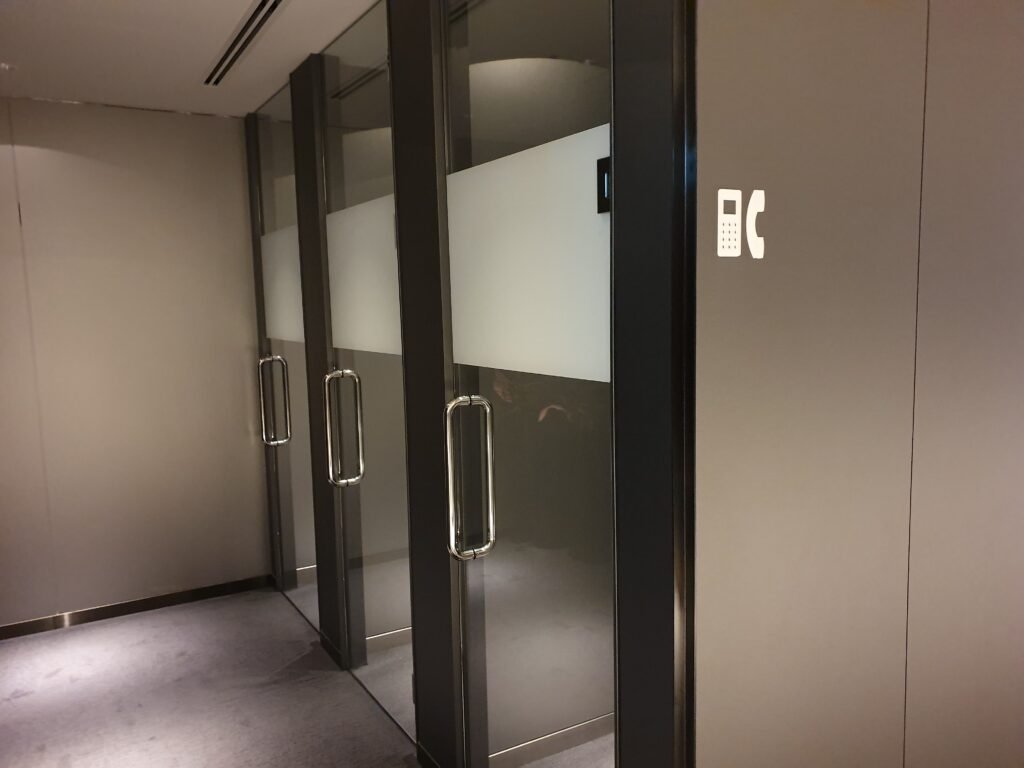 There were several private booths for working or taking phone calls.
At this point most were free.
The restrooms were well appointed.
ANA Suite Showers
Around 10.30pm, I decided to have a shower. Once again, it seemed I had chosen the worse possible time!
You have to request a shower room like a lot of lounges. They were free most of the evening but now I had 11 people waiting before me.
At around 11pm it did not look like I would actually get a slot. Then it dawned on me, I did nothing to need a second shower for the day anyway 🙂
Soon after, I left the lounge to board my flight. When just after I was seated in my Suite, I got the text for the free shower slot!
Overall Thoughts
This is without a doubt a very pleasant  lounge and what felt like a very exclusive one for a large portion of the evening. As far as First Class lounges go, it did not have so much of a wow factor. It was more an understated affair with essentials you need, and for the large part, serviced very well.
The restaurant is without a doubt the star of the show here. It is among the best of all First Class lounges I have been in.
It could be improved by having at least a couple more  showers and maybe a few more tables at the restaurant. In the later part of the evening the other section of the lounge did seem under utilised. I heard through the grapevine, ANA were already in the process of re-designing these lounges. When and how that happens in the current climate is anyone's guess.
If you are due to fly out of Haneda airport soon, its worth checking here for any latest updates.