Turkish Business Lounge New Istanbul Airport
Turkish Business Lounge is an impressive space in the equally impressive new airport in Istanbul. I have visited a few times here for a good few hours before my almost 2am flight to Bangkok and later on a flight to Doha.
Offering luxury conveniences before your flight with the best of Turkish and international dining, entertainment and relaxation spaces, it may be amongst the best major airport lounge in Europe, discover why!
Turkish Business Lounge Access/Entrance
The are various signs to this business lounge throughout the airport terminal.
It is located near gate E1.
You have to take an escalator up. There appears to be another entrance that is not used from the lower floors.
Access is possible only for travellers on a Turkish Airlines or Star Alliance Business class on the day.
Star Alliance frequent flyers will be able to use the Turkish Miles & More lounge, located just a couple of gates behind this.  The exterior looks very similar, though I cannot state how the interior may be differentiated.
Once you go up, you have a large and high reception area..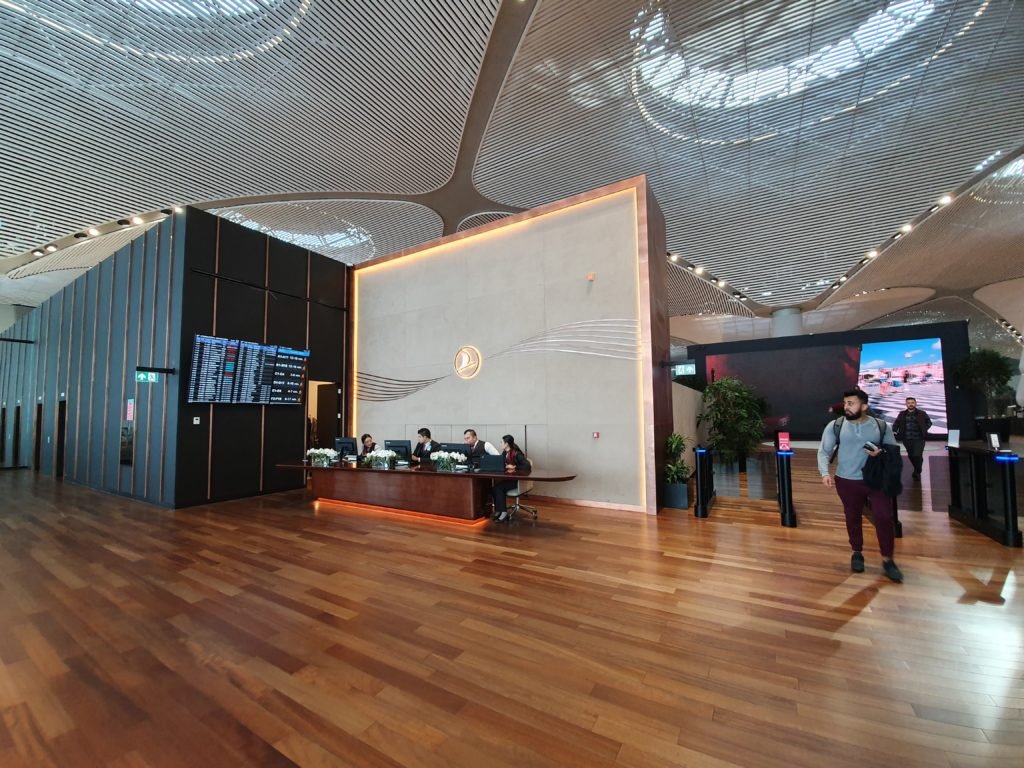 As a force of habit I walked up the the reception but it seems from here, you scan your boarding pass to get through the electronic gates, and do not need to go "via" the reception staff.
The first things greeting your eyes are the lovely piano and the striking high ceilings. It's an elegant and simply beautiful space.
The branding of the whole lounge alongside the Turkish new business class product and marketing/email is strong and consistent. So much so, if I was somehow just transported into the middle of the lounge, I would have known what lounge this is!
Seating & Lounge Spaces
There are about 3/4 main seating spaces with the mezzanine area perhaps being the largest. It overlooks the rest of the terminal traffic below, and thus is more noisy too.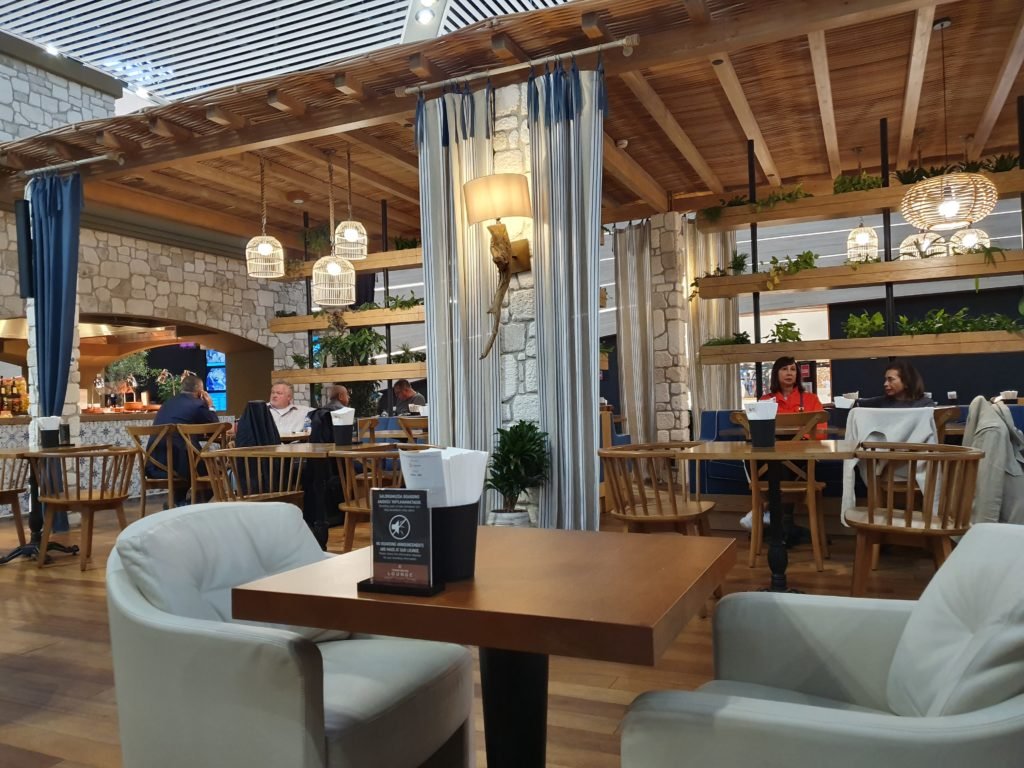 Then we have these types of dining seats spread around the centre of the lounge with the various food stations all around it.
On the right hand side is a more quieter relaxing spaces. Some areas are designed like their own living rooms, each with tasteful deco and colour schemes which creates a great sense of warmth and peacefulness.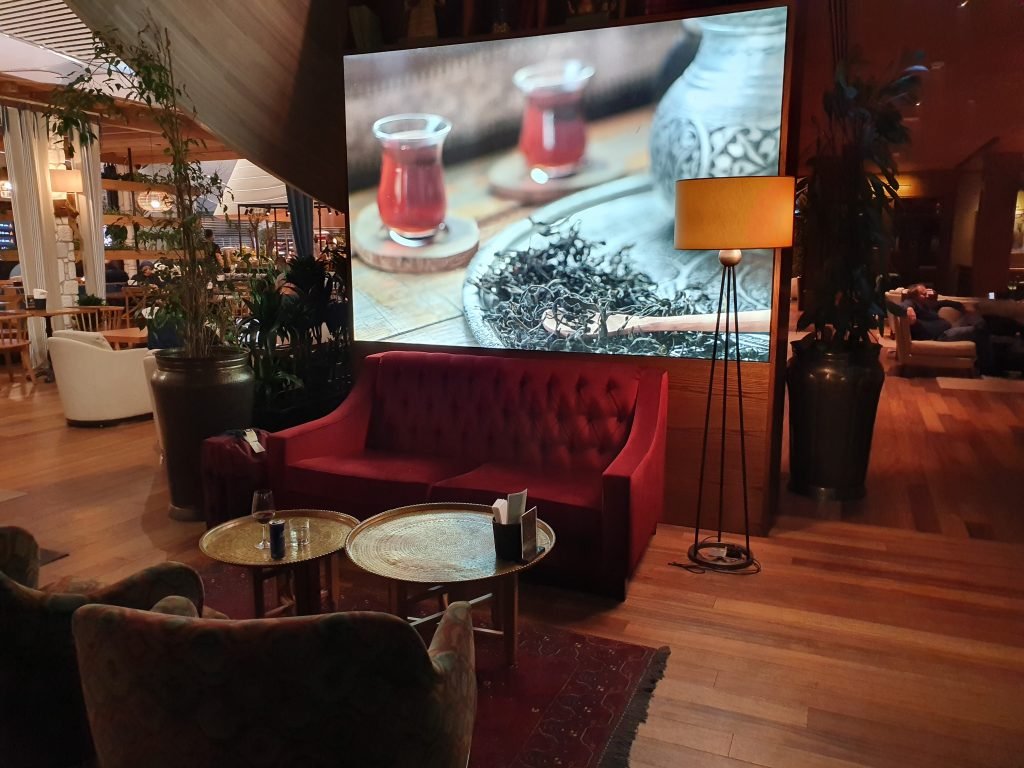 Near the entrance there are also various semi-private single seating spaces.
Food, Yummy Food Galore
The food and drink choices are very extensive, I would say almost 2 thirds of the lounge is dedicated to food, food preparation and eating.
There are various self help buffet stations throughout.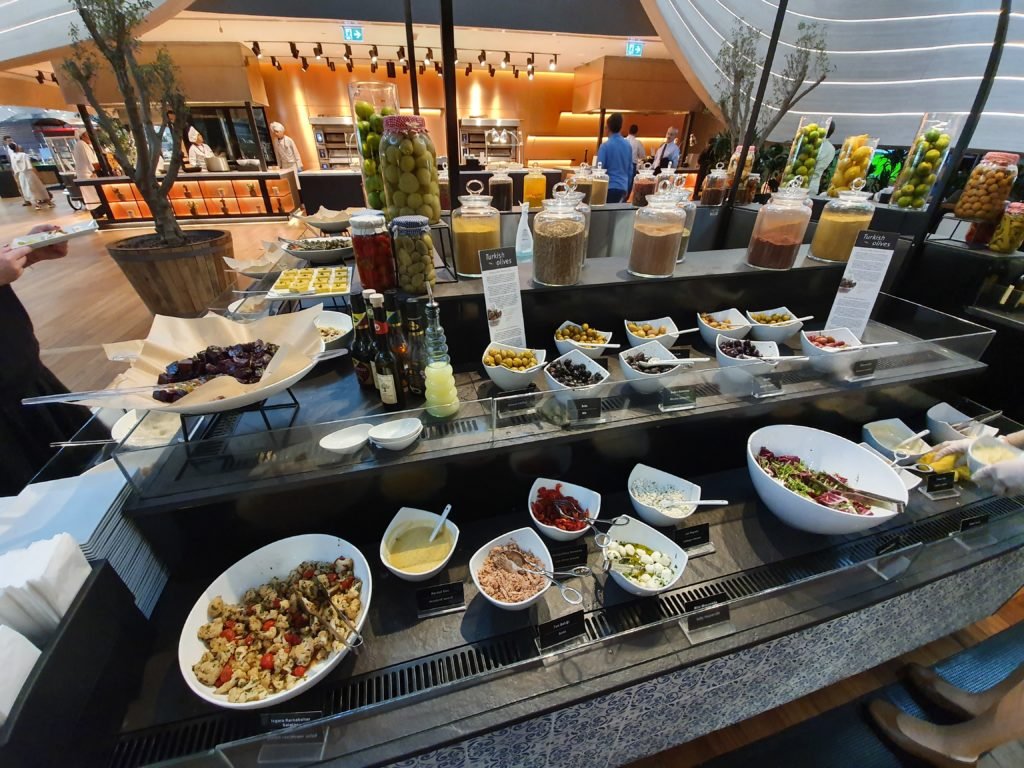 In addition to that, there are several kitchen spread out in the lounge cooking up various dishes to order. You are pretty much spoilt for choice!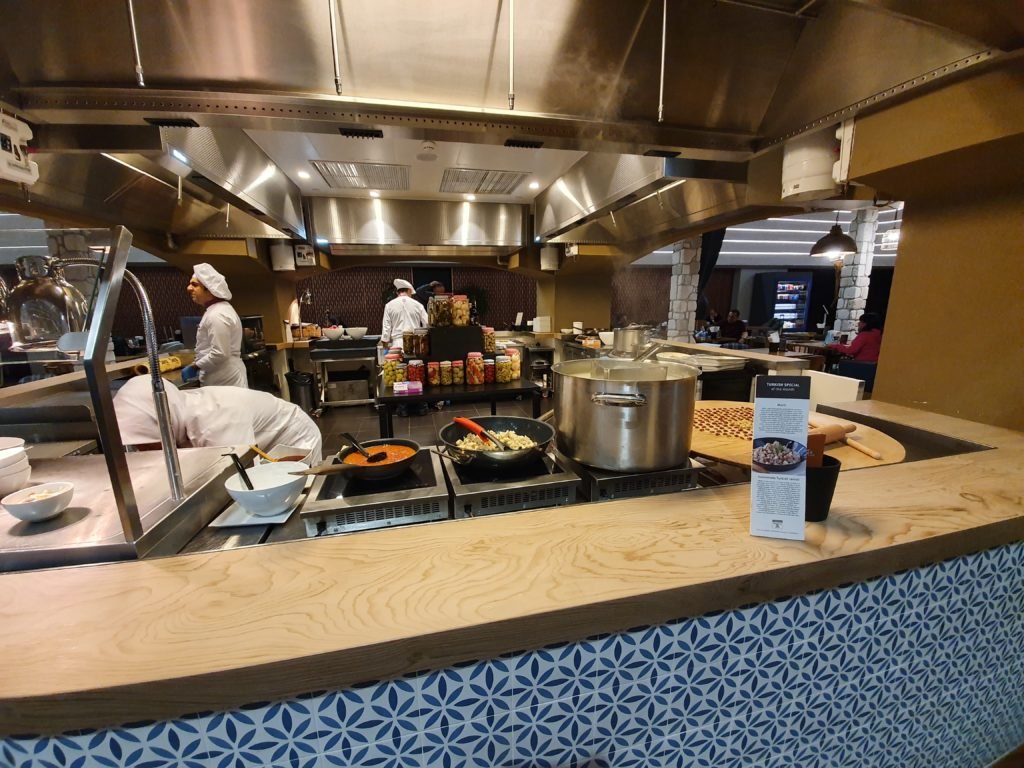 The quite area seems to have more fruit and desserts selections..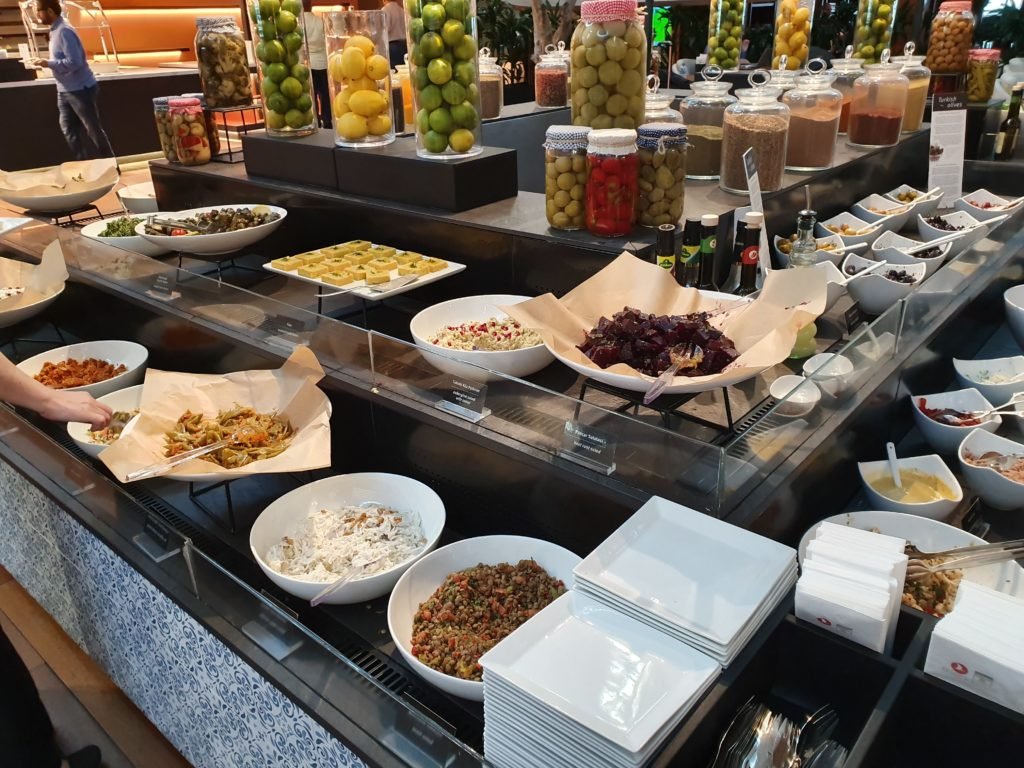 And off course chilled beverage selections are available in almost every corner.
Entertainment
Once you are fed and suitably relaxed, there is no shortage of things to keep yourself occupied here.
A mini racing track?! Yep!
This is by far the most fun thing I recall in a lounge! Though you do need a buddy to race with, which isn't hard to find 🙂
There is a dedicated gaming room with various consoles and large screens.
Then there are the kids play areas
And if that wasn't enough, how about checking out some art? Yep, they have a art gallery within the lounge!
Work & Connectivity
WiFi is available throughout the lounge though you have to get login details from one of the WiFi stations.
If you need access to a computer, there is a workstation area
If you have your own laptop and want to work in more privacy, they even have dedicated meeting rooms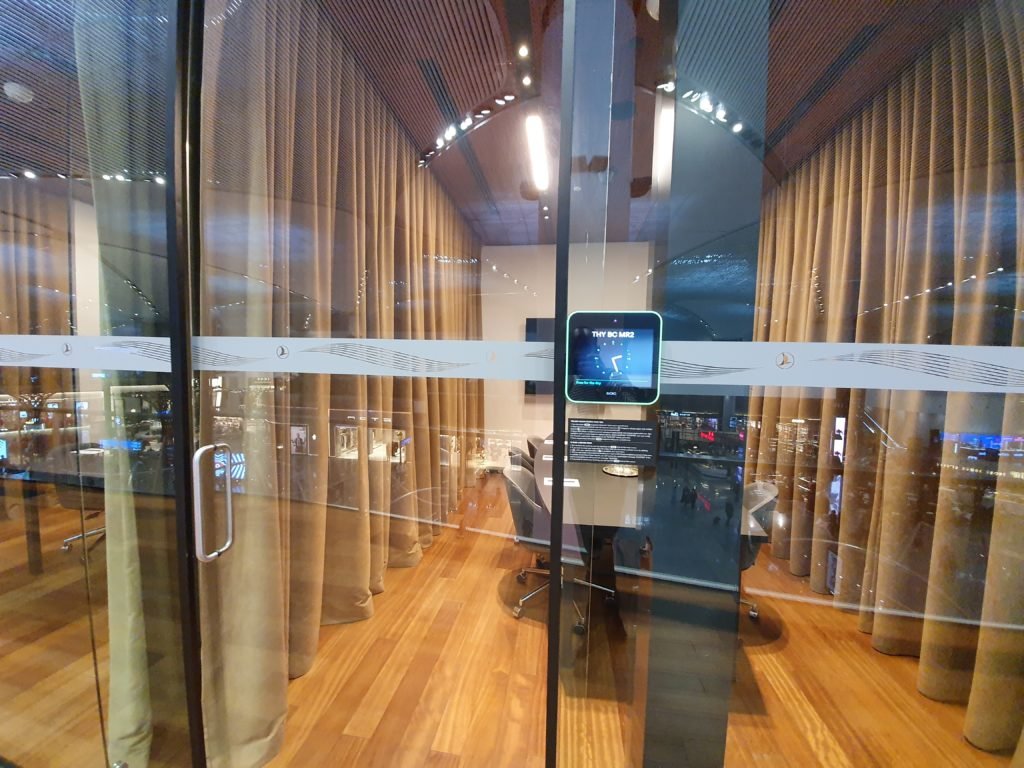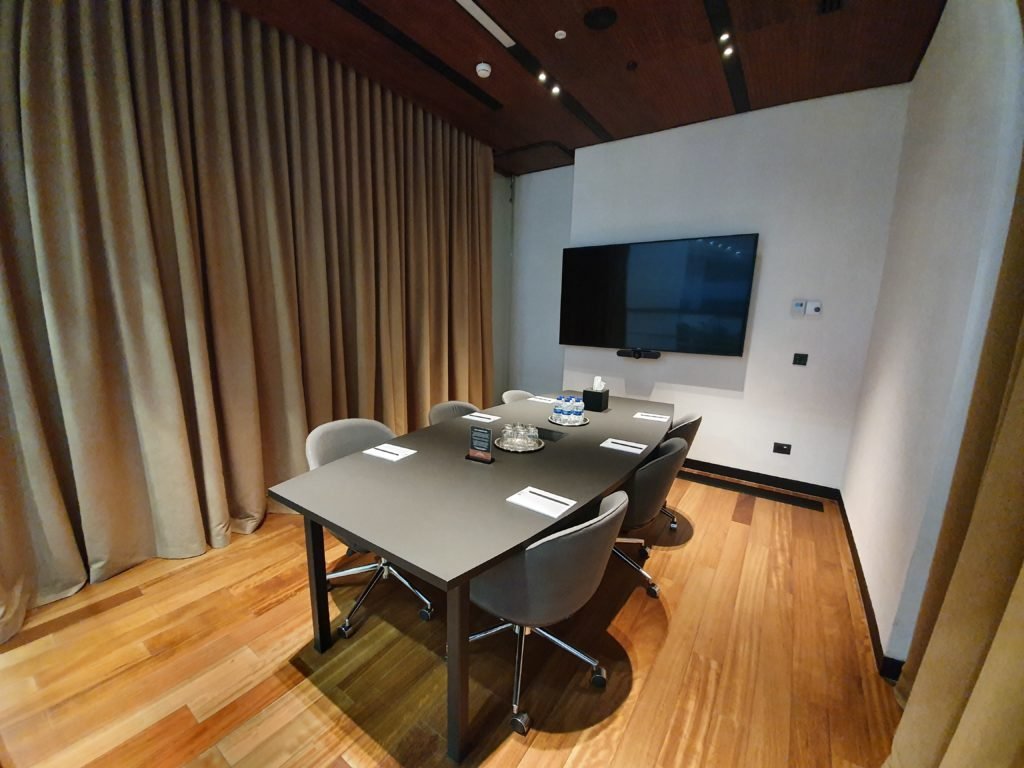 Finally, if you like to charge your phone, maybe while you sleep or shake a shower, there are secure phone charging boxes by the lockers area, just on the left as you enter.
Rest & Rejuvenate & Pamper
Need a nap or snooze in between/before your flight? There are several day rooms available, that can be used on a first come, first served basis.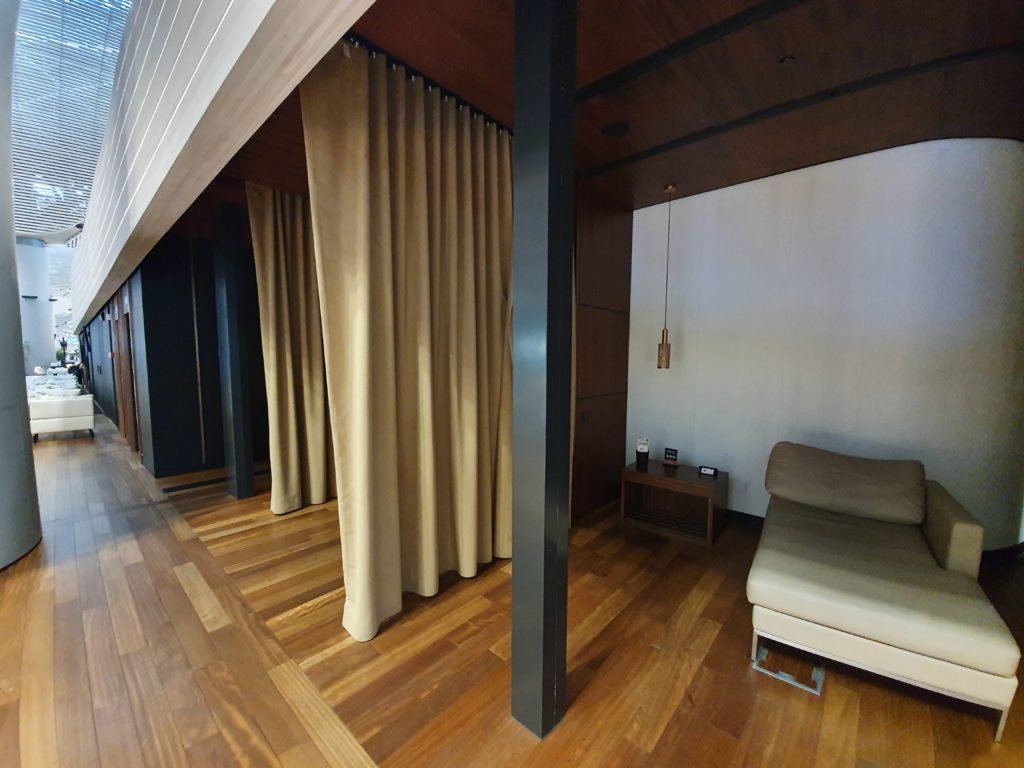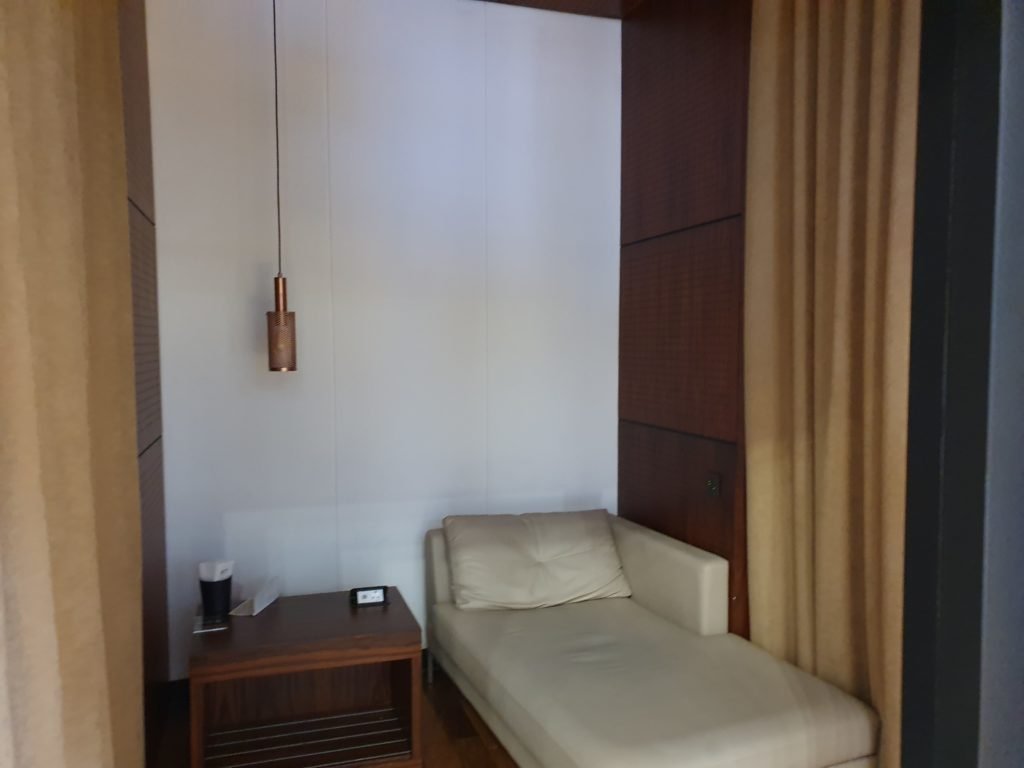 You can request blankets and pillows. Unfortunately however, the rooms have little privacy, as even though each has a curtain, they do not fully enclose.
I'm wandering if this is an oversight or designed to be so.
Personally, I would not feel fully comfortable falling asleep here with my belongings in there (good thing they have a locker for that but still, you would still presumably want your phone beside you to wake you up/check on time etc?!) .
Granted, the foot traffic passing this area is lower, it would be mostly other passengers looking for a room also.
Showers
There are several showers if you need to refresh before the next flight, and they all come pretty well equipped. I did not have to wait for a shower at all.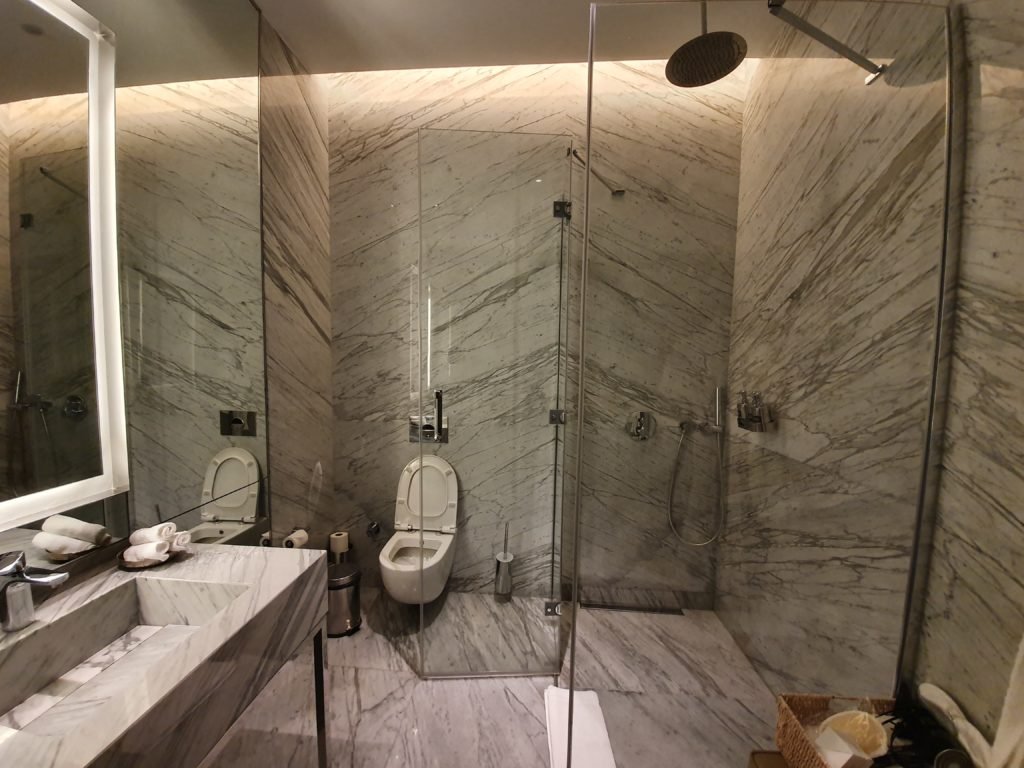 In-house Masseuse
Another feature offered in the lounge is a massage service. Though its not like some First Lounges where you have dedicated massage rooms. Instead you have a masseuse come to your seat and give you a massage. Presumably this centres around neck and shoulder massages, as that was what I saw.
It was not clear how you go about booking one though. When I eventually enquired about it with the concierge, I was informed the masseuses do not work past 11pm, at which point it was about 11.04pm. Bad luck.
Ironing Service
It seems this lounge offers a cloth press/ironing service, which is certainly super handy. Though I did not use it.
Overall thoughts
This is an excellent lounge on so many levels.  The stunning decor, the open spaces, the incredible selection and variety of food.
For the first 2 hours in the evening the whole lounge was fairly quite. It was only about after 10pm it started to get busy, but nowhere near the level where it starts to degrade the atmosphere or usability of any areas.
I honestly feel this is on par or better than some First Class lounges out there. I would most certainly prefer this lounge over BA's "exclusive" Concorde Room for instance!
There are a few areas which could be addressed to make it even better. For starters, there was almost no introduction to the lounge whatsoever. Once you enter you will not necessarily know about the facilities on offer, such as daybeds or the massage even. I specially asked about the day beds, which I can imagine some people might easily just ignore, as its behind the meeting rooms.
Another issue I faced in several locations was with charging my phone. Most of the seats/table do not have easily accessible charging points. It seems a simple requirement that's been overlooked from the design.