Oman Air First Business Lounge Bangkok
I passed through Bangkok a couple of times during my recent travels. In this instance I had a 2 night stopover before heading to Vietnam. I had late afternoon flight with Vietnam Airlines, booked on that day! After checking in, I decided to check out Oman Air First Business Lounge!
Access & Location
The lounge is accessible to Oman Air's First & Business Class passengers, as well as top elite members. However, it is also a part of Priority Pass network (They do control entry during busy periods)
There is also an option to pay for entry, from $42/THB 2,000 per traveler.. Which seems reasonable. Off-course this is still restricted if lounge is near capacity.
Bangkok airport has alot of lounges. This lounge is located in Concourse E (Inside Security). Proceed to the 3nd Floor at the junction between Concourse G and E, follow signs.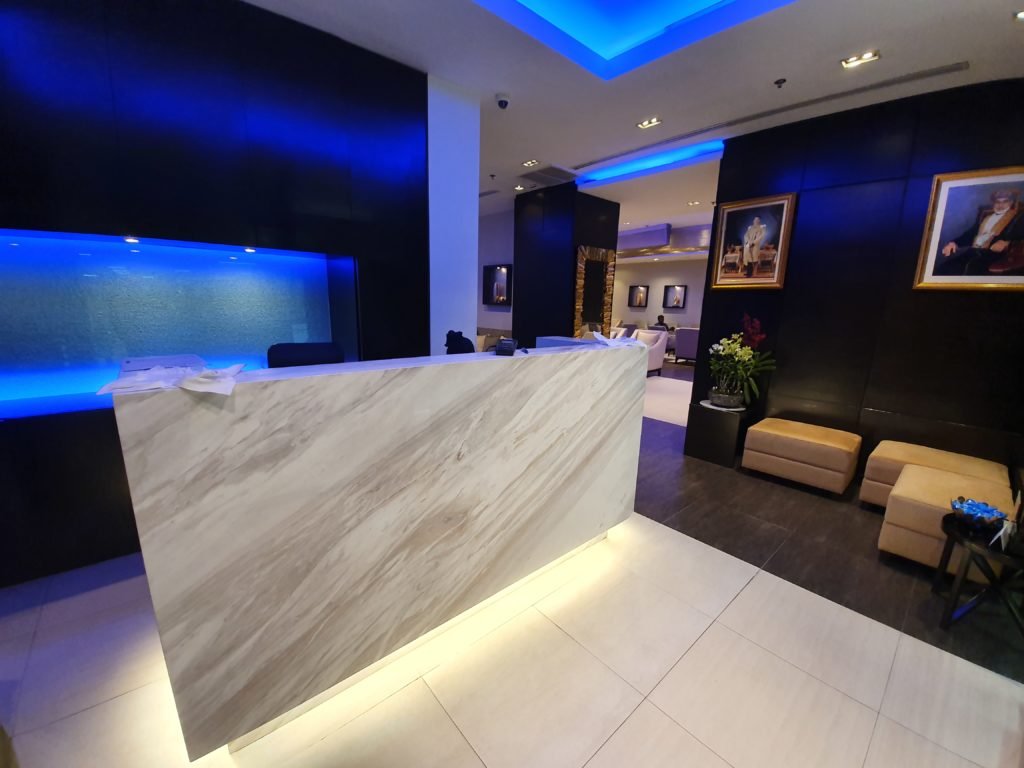 The reception staff were very cheerful on my visit.
Oman Air First Business Lounge Spaces
The lounge is divided into two main rooms.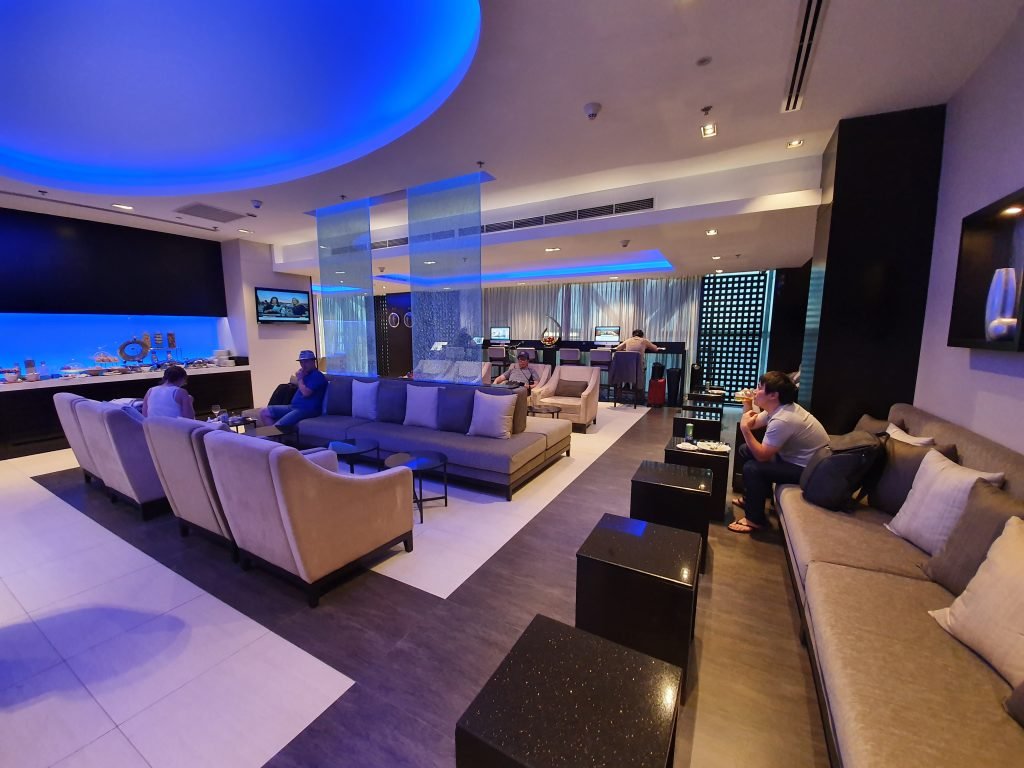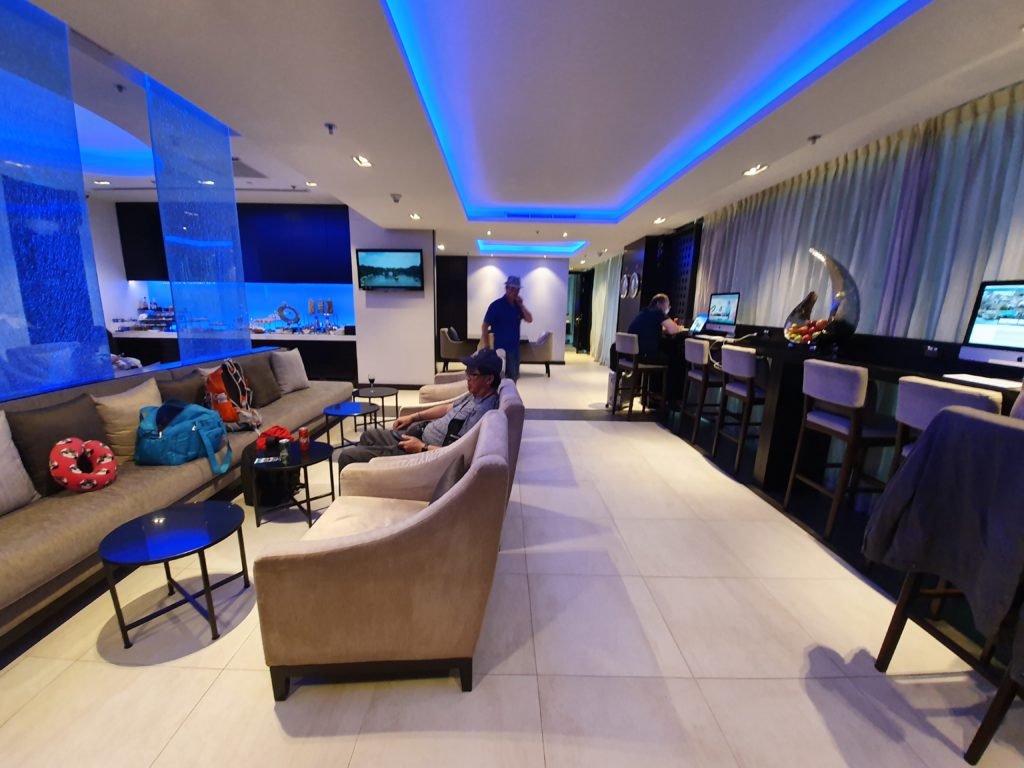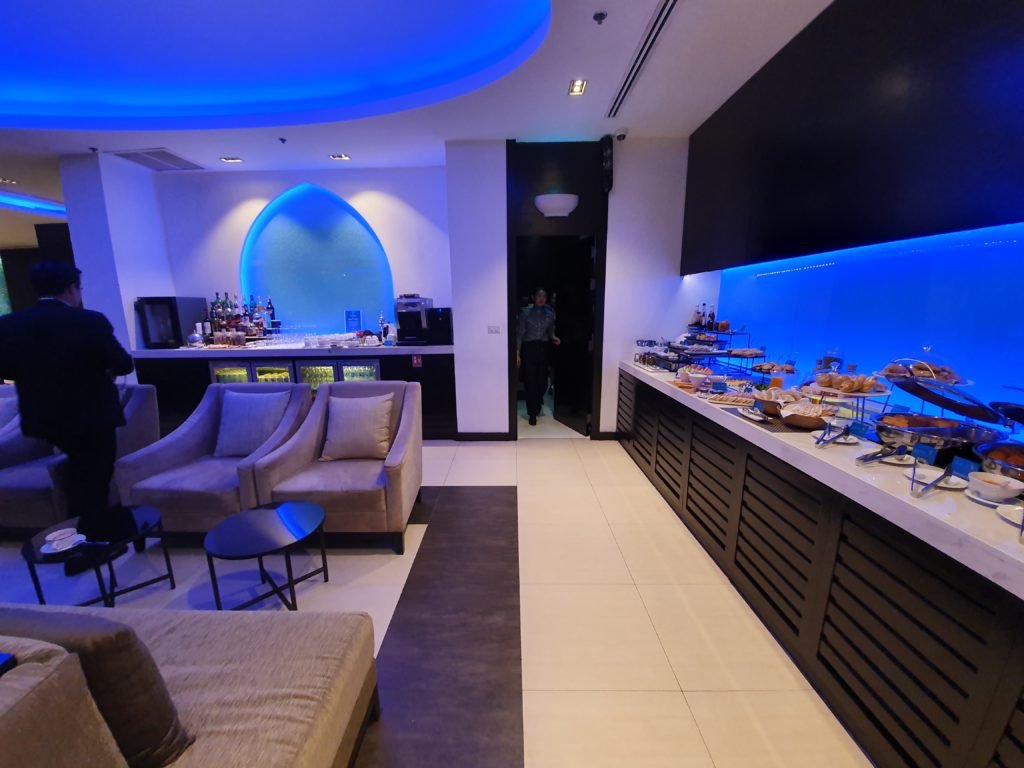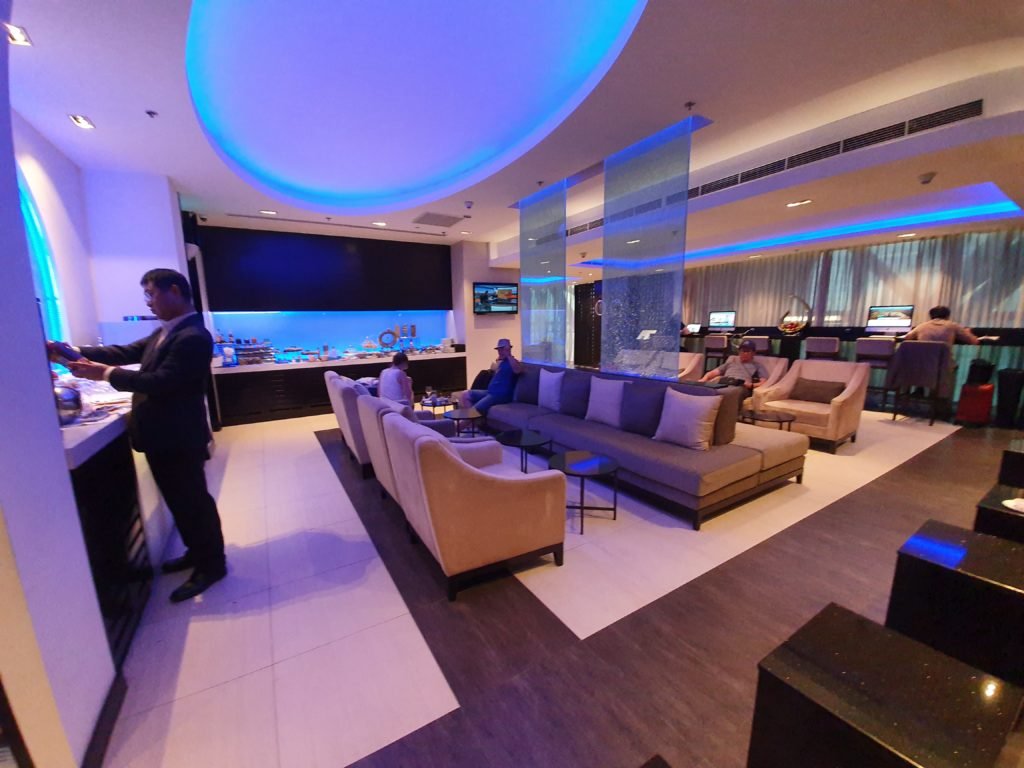 The spaces have quite a calming decor with several staff close by to attend to any needs.
Oman Air First & Business Lounge F&B Service
There was a reasonable selection of food and beverage available. A combination of hot meals and light snacks form the buffet.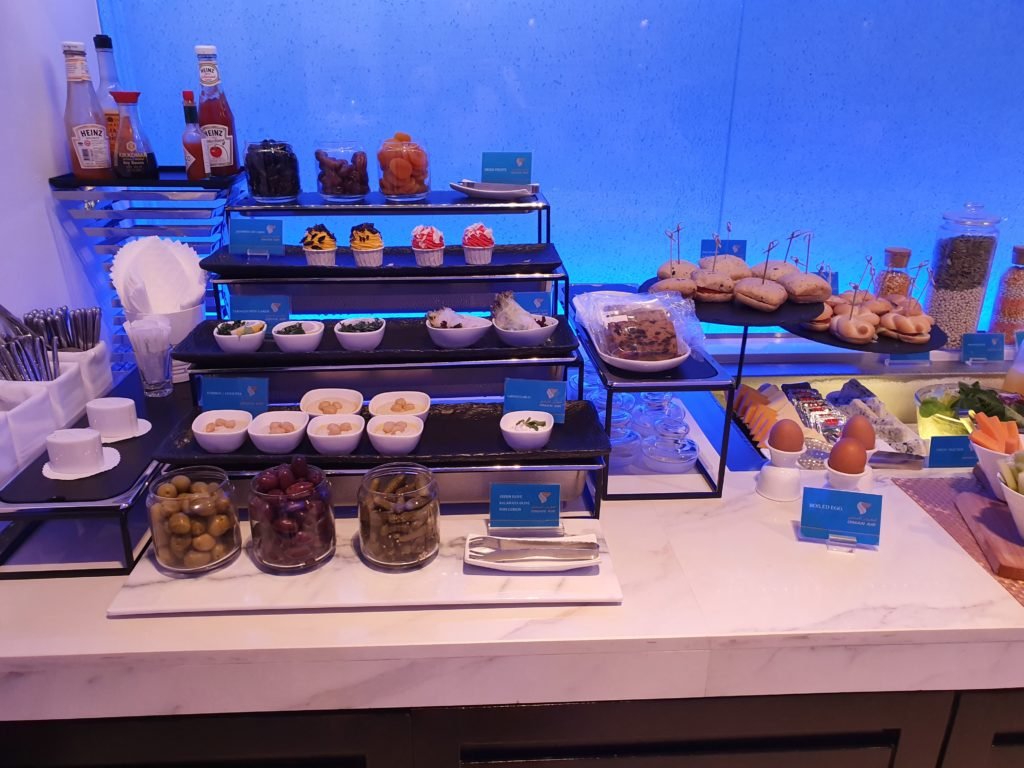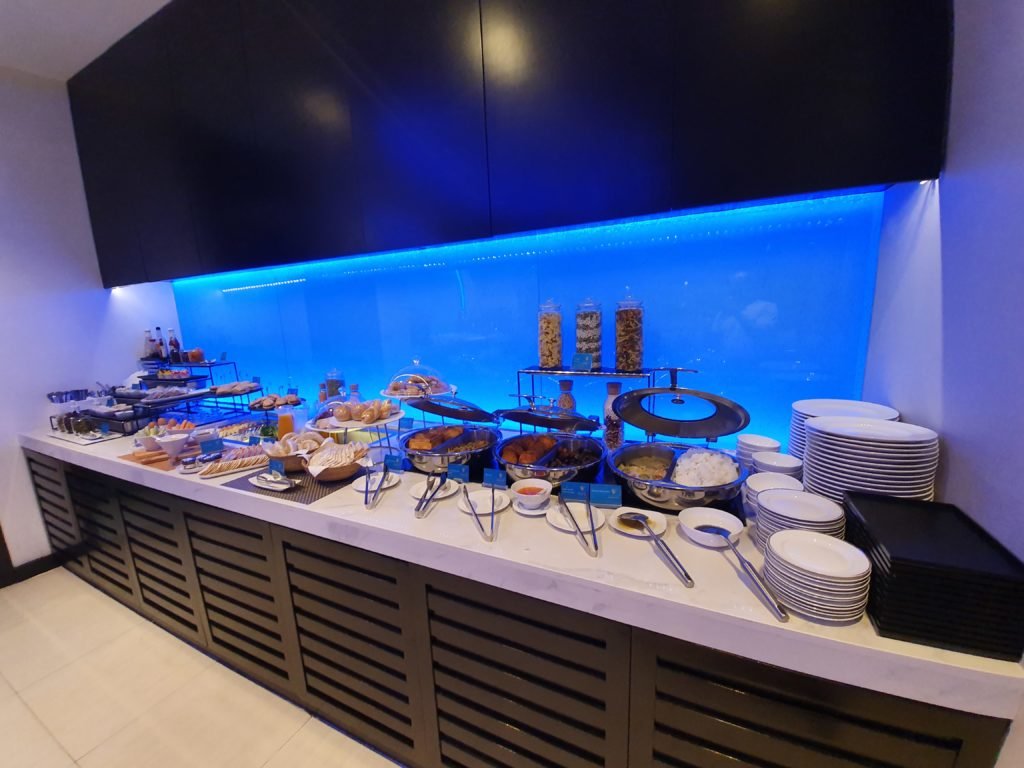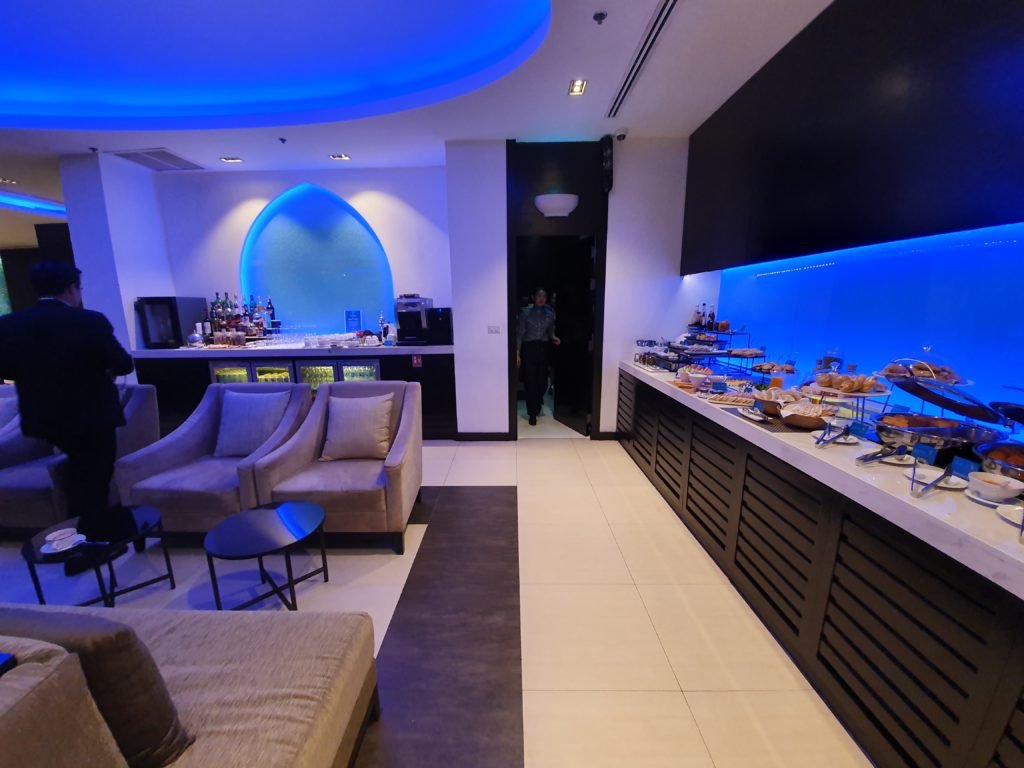 I enjoyed a Thai green curry and some fried snacks.
The other room also has refreshment station with some drinks and nibbles.
In terms of service, it was fairly hands off. There were always a couple of staff present, and some were offering drinks etc when clearing away dishes. To be I preferred that over staff being overly imposing in lounges.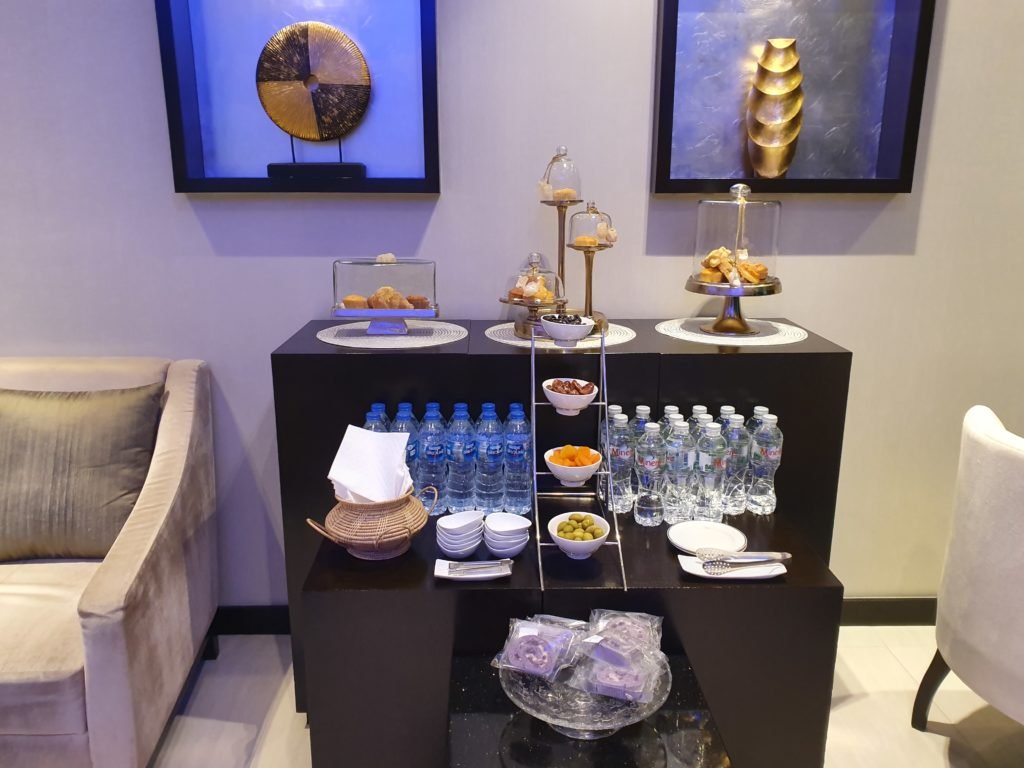 Oman Air Lounge Restrooms
From what I could gather, there were two restrooms and shower room (shower needs to be booked in). I did wander if the absence of urinals might cause issues when the lounge is full.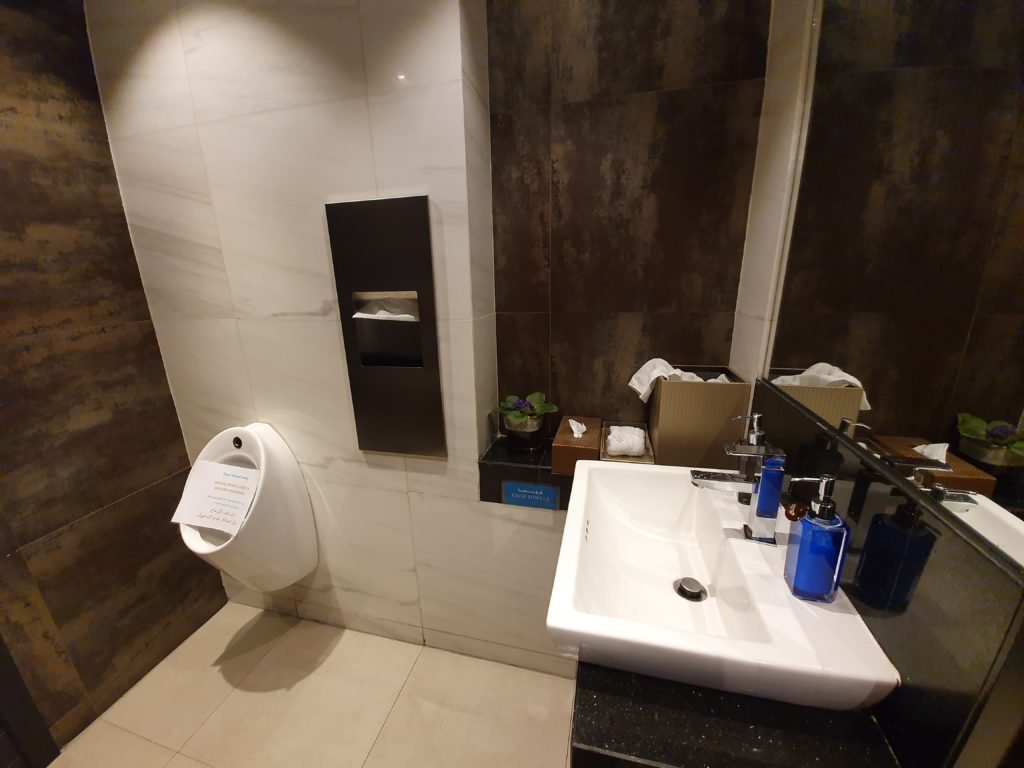 The facilities were well kept and very clean. I appreciated proper hand towels too.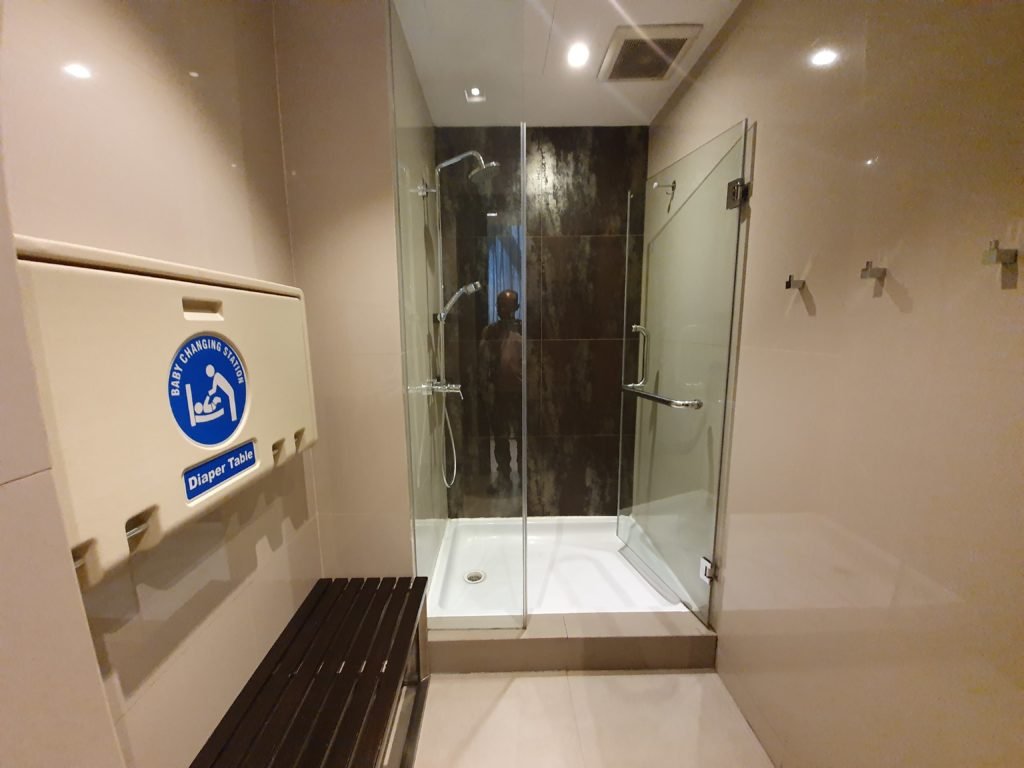 I just had a peak at the shower rooms. It seems they provide a number of shower amenities on demand too.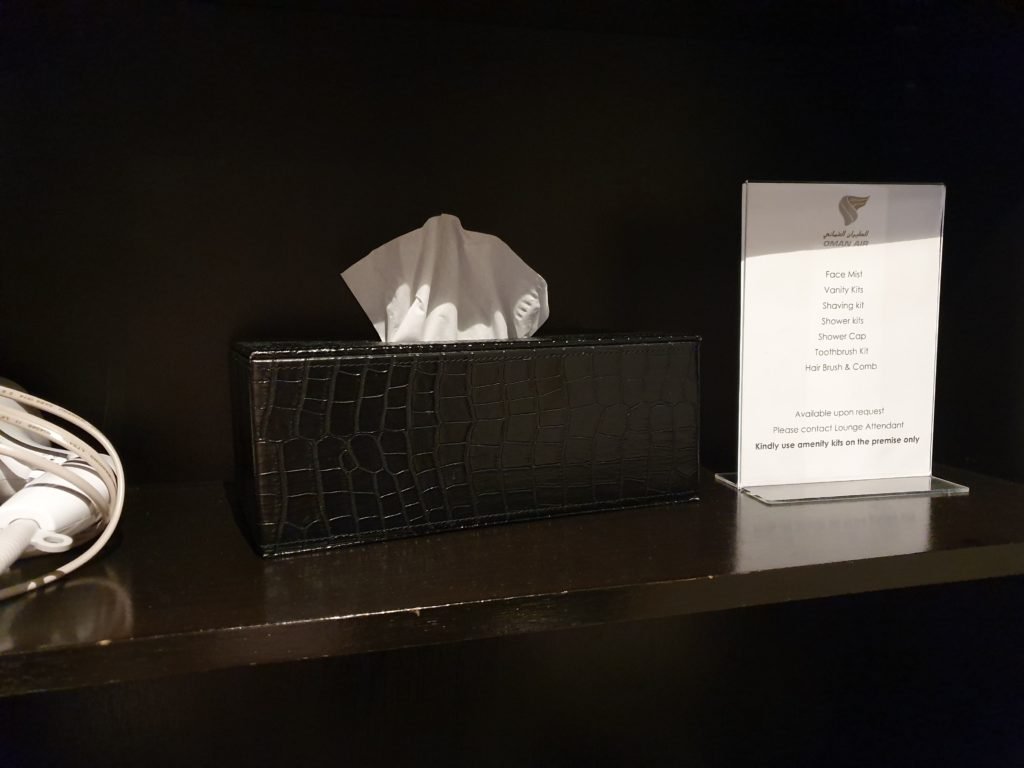 Oman Air Lounge Daybeds
This lounge also had 2 daybeds. Unfortunately they were both occupied by the time I went to check it out.
Overall thoughts
For 1 and half hour, I found this lounge quite a soothing place to relax before a short flight. Its not a large lounge, but I'm not sure it needs to be. So long as they are restricting access. Food selection could be more expansive.
The staff were very helpful when I needed help organising my Vietnam entry photos and printing out my entry forms.
To have a possibility to access via Priority Pass is fantastic.