Air China First Class Lounge Shanghai
To date, I had never flown Air China, it's not been on my radar. So it was interesting to experience the Air China First Class Lounge Shanghai. How did I get entry to this First Class lounge if I was not flying Air China? Well, I was flying Singapore Airlines and both airlines are part of the Star Alliance and SQ happen to use this lounge from Shanghai. Is this lounge up to Singapore standards?
Access & Location
Access to the lounge is only granted if you are flying First Class on a Star Alliance flight or a Star Alliance Gold member.
Air China First Class Lounge Shanghai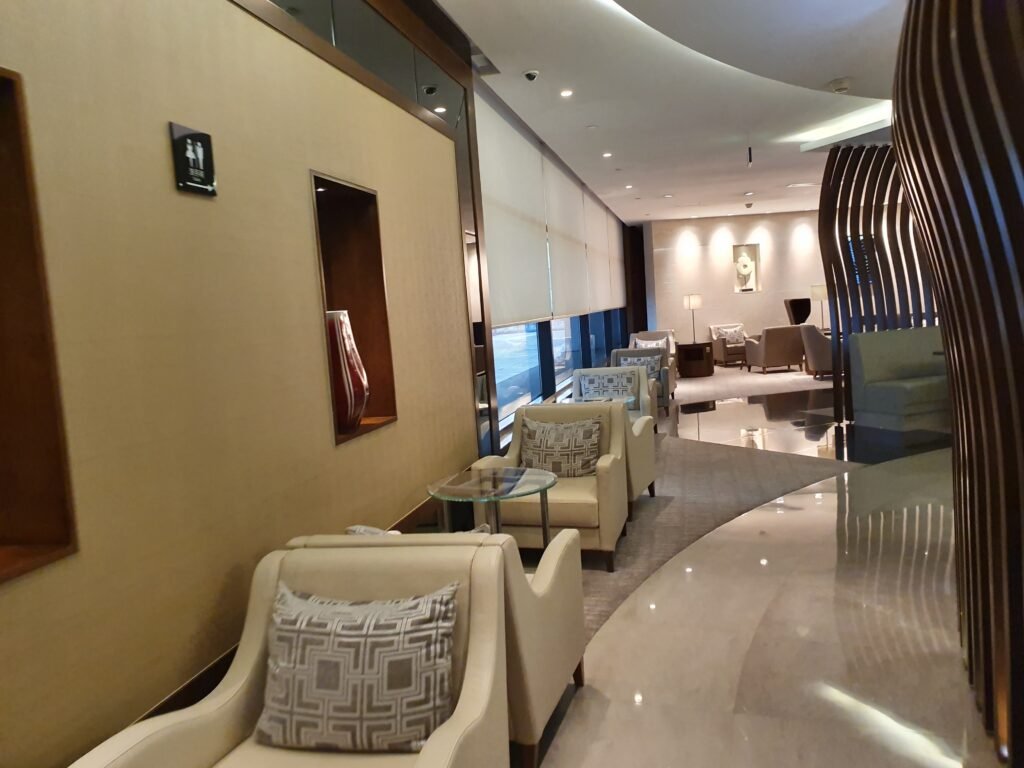 When I walked in, I was the only guest in there for the first hour.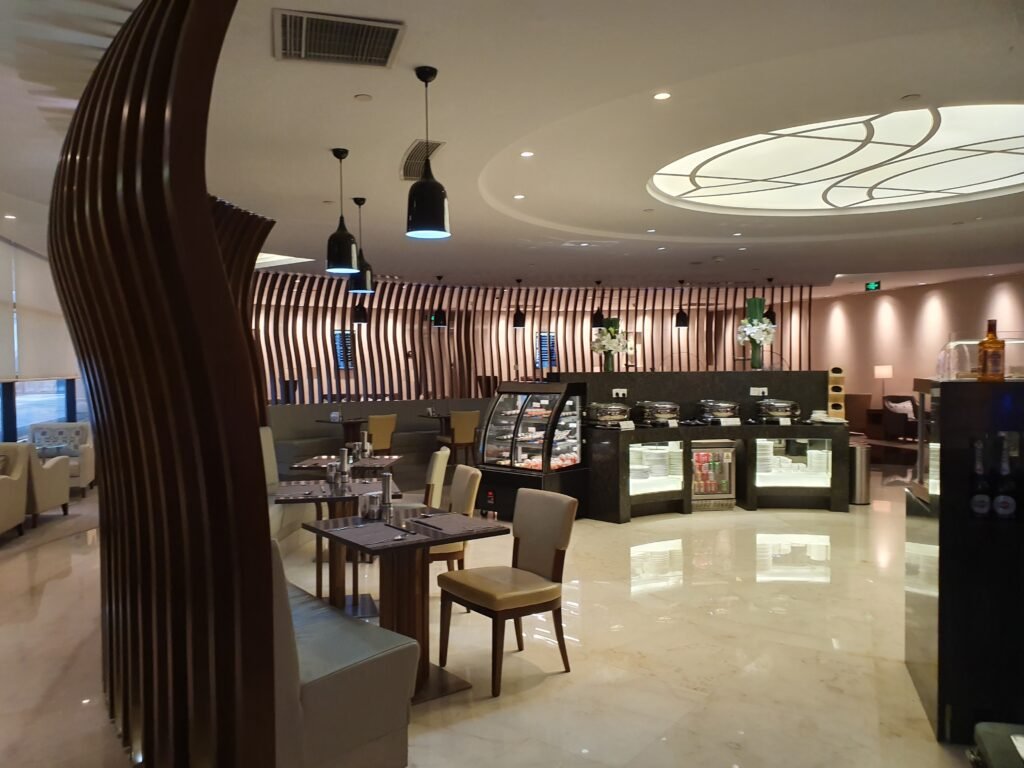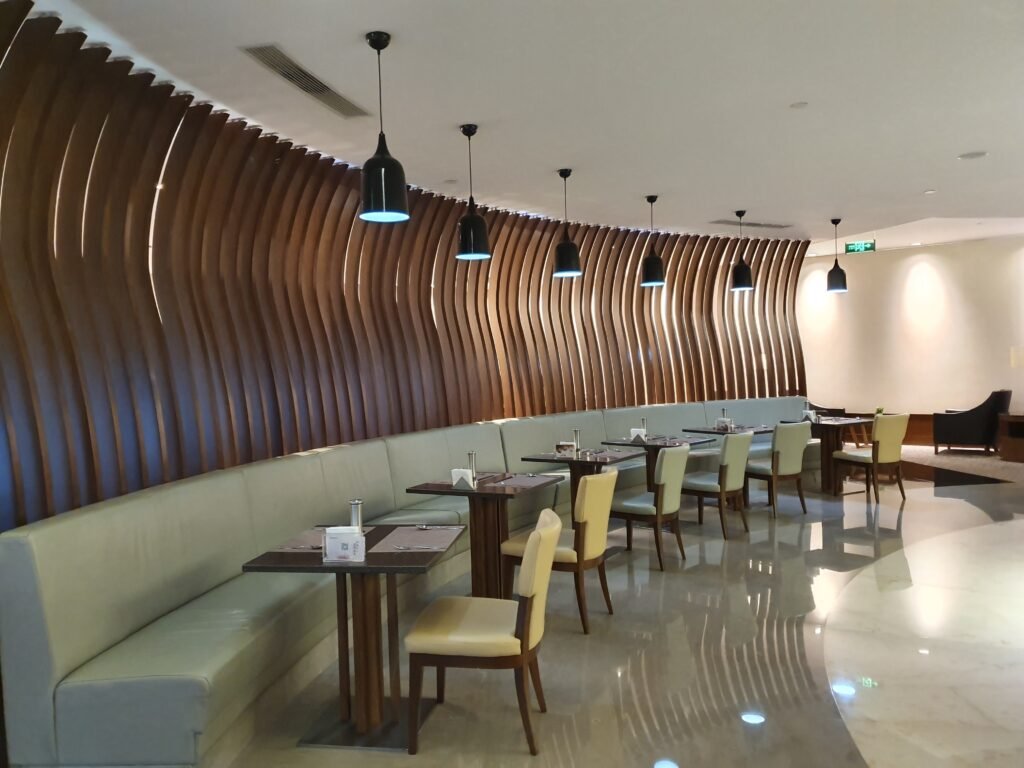 The seating options were all relaxing with more intimate areas if you wanted to me alone and away from too many people. Power sockets were available near your seating where ever you chose to sit.
An odd thing I found, if you want to use their Wifi you have to and print off a code from the kiosk in the middle of the room..
Once you scan you boarding pass, you get a little code to use for 1 hour. I would be fine with this for a business class lounge. But for First class, it feels like they should just provide you with your access code when you walked in, as I had to ask for Wifi and figure out how to use this thing.
Air China First Class Lounge Shanghai Food & Beverage
The lounge has a selection of canapes and light bites that you can help yourself too. Staff also wait on you for drinks services as well as a more formal ala carte dining.
Unfortunately, I forgot to take pictures of the food itself but managed to get this pictures from a video I did for Instagram.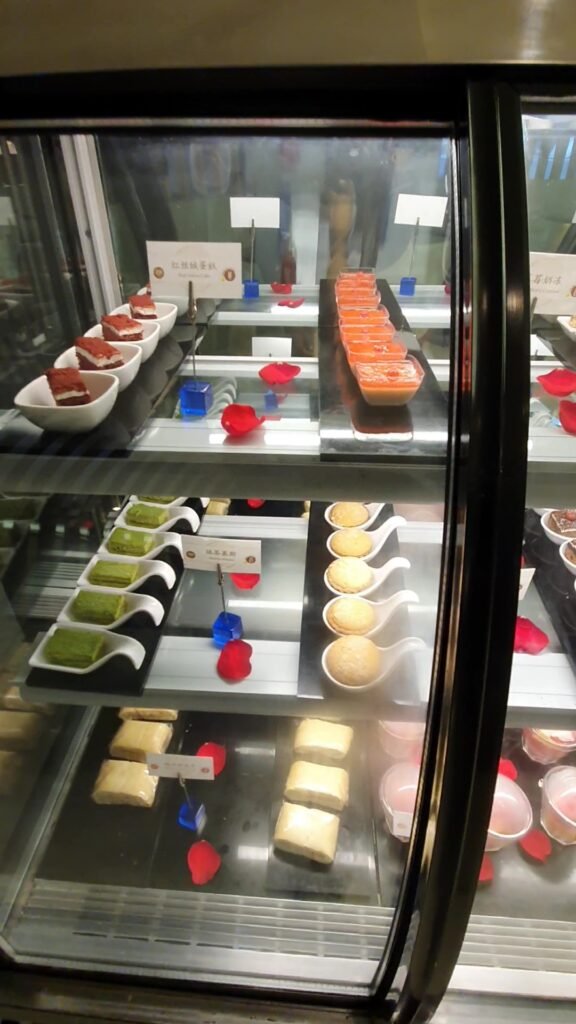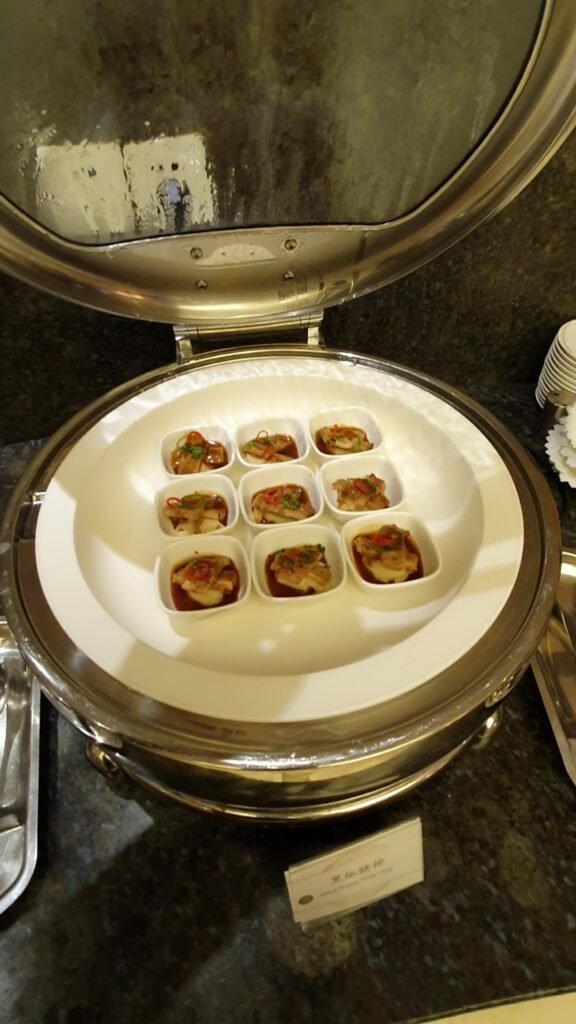 The selection above honestly looked better than the a la carte menu food I was served! Which was not good, at all!
Air China First Class Lounge Shanghai Showers
There are two shower rooms available in the lounge. To book one, you must go to the reception and leave your boarding pass with them to get the keys.
All the amenities required were provided.
Other Areas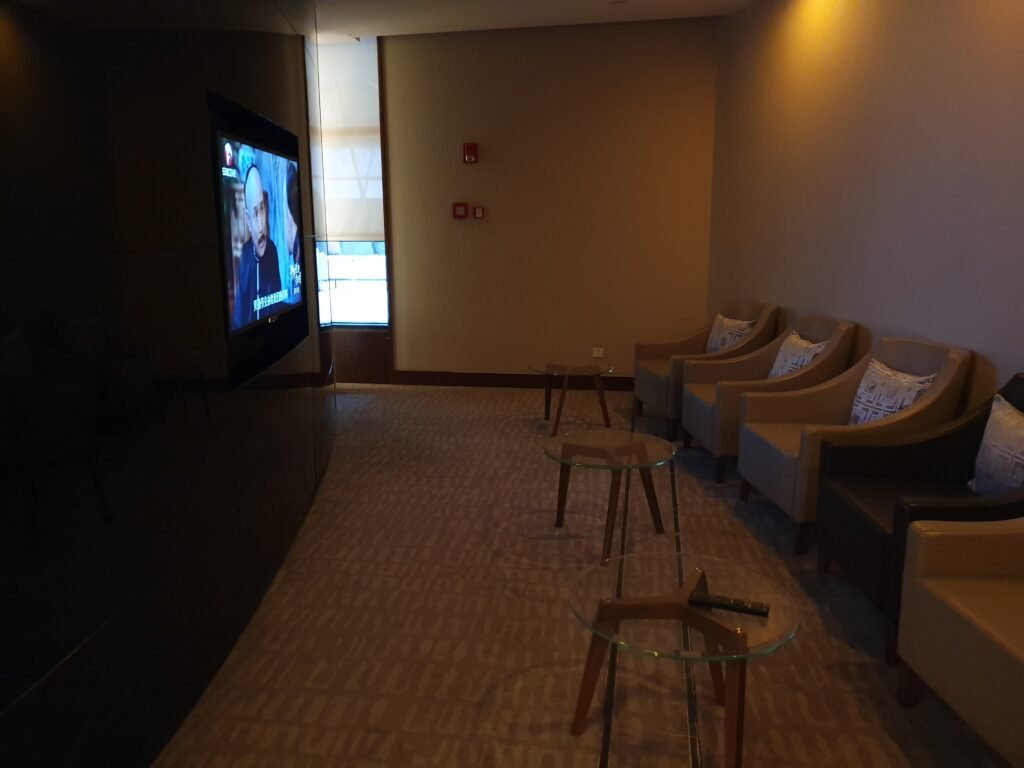 The space on the right to this is supposedly a sleep area, which though is dark is still open to anyway walking into the restrooms or showers.
Overall Thoughts
This is a pleasant lounge to visit if you catch on some work, have a few drinks or refresh. Air China only has a handful of aircrafts with First Class. With 3 daily SQ flights, I imagine the lounge will not normally be too busy. The formal dinner service is not of a First Class standard however.
Verdict in numbers
Decor & Ambience

Seating Options

Food & Beverage

Staff Service

Amenities