BA Galleries North Lounge T5
British Airways has several business lounges in T5, the North, South and one by the B gates.  I will be reviewing BA Galleries North Lounge here. I have used this lounge a couple of times within the last year, including for checking out their new A350 Club Suites. Galleries South Lounge is also very similar, which I used in November 2019.  BA is a very premium heavy carrier, flying alot of Business Class passengers, so they need several lounges.
Access & Location
The North Lounge is located just past security, almost straight past it. You can access the lounge if flying Club World / Club Europe or ordinarily other OneWorld business classes. Though in this case  T5 is almost exclusively BA.
You can also access if you hold BA Silver / Oneworld Sapphire status or above.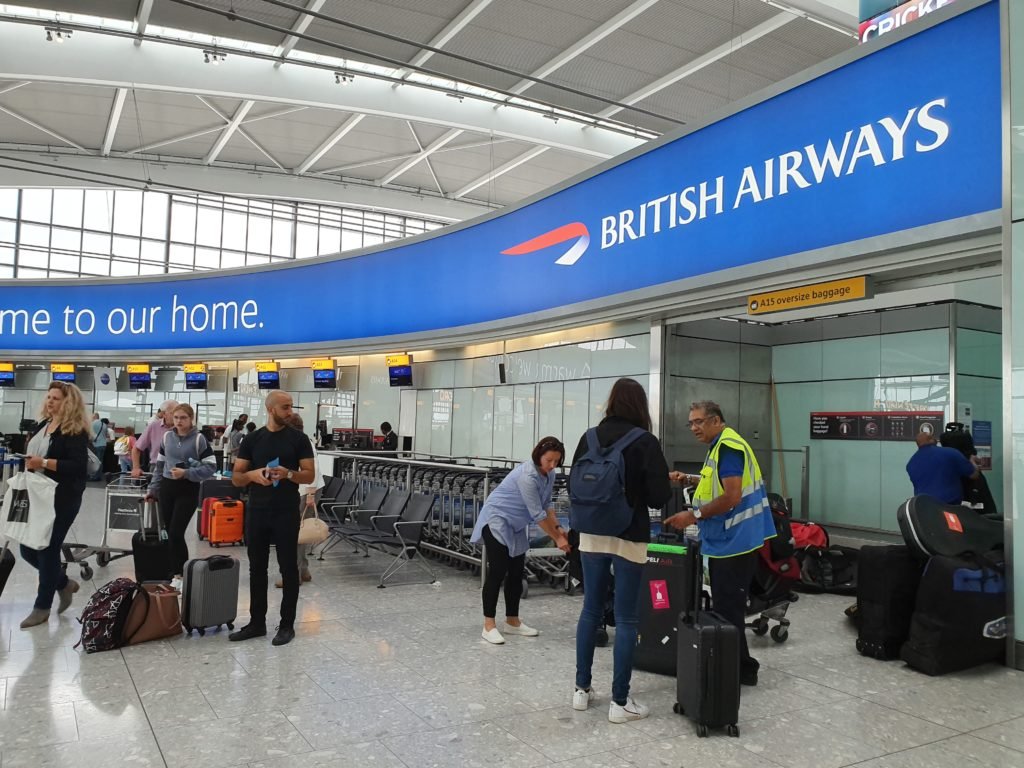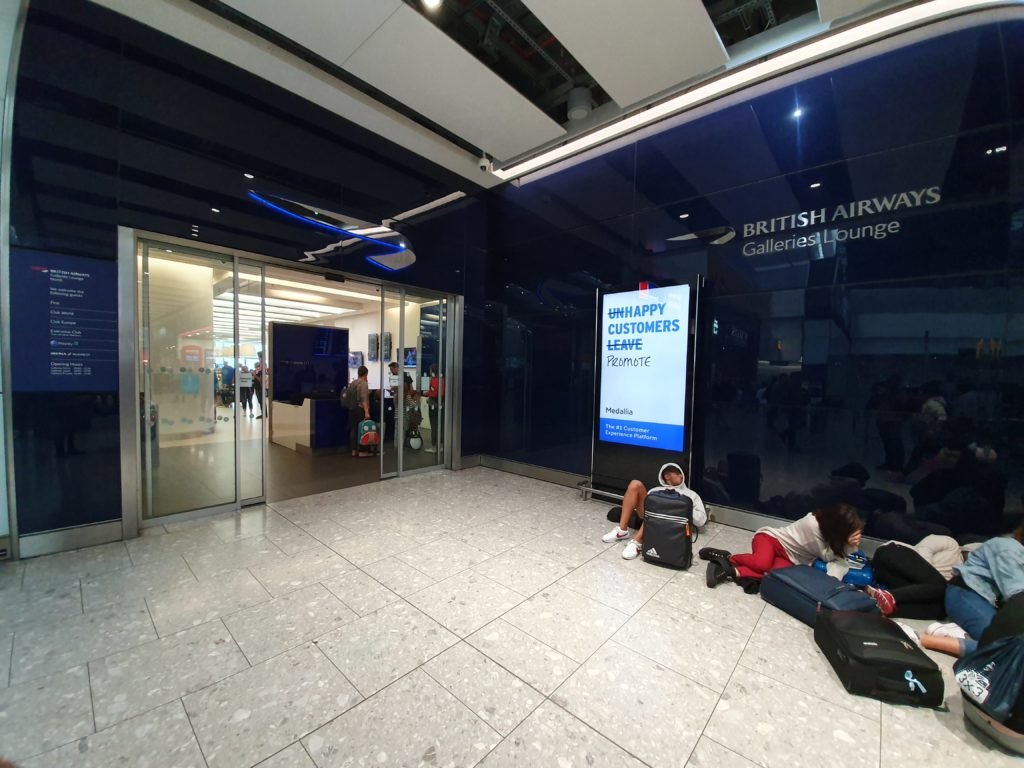 I was surprised to see people napping outside the entrance!
BA Galleries North Lounge Layout
As you walk in and immediately find a drinks station/galley.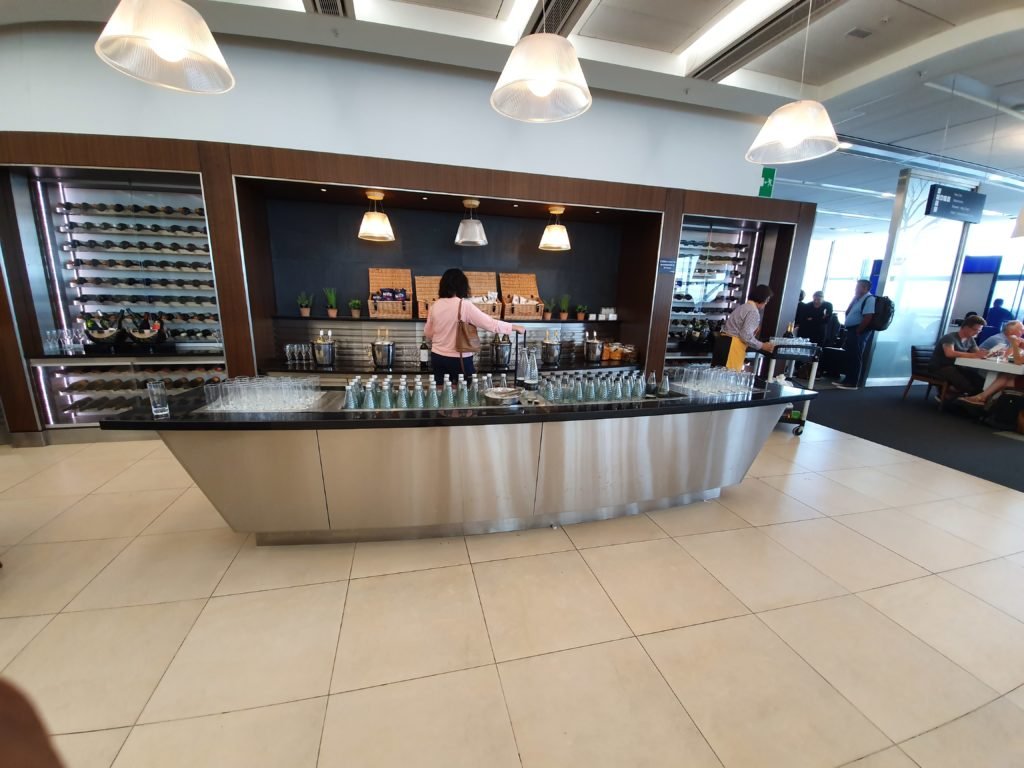 I'm generally not a wine person, so will not comment on the quality but there was a few varieties of it.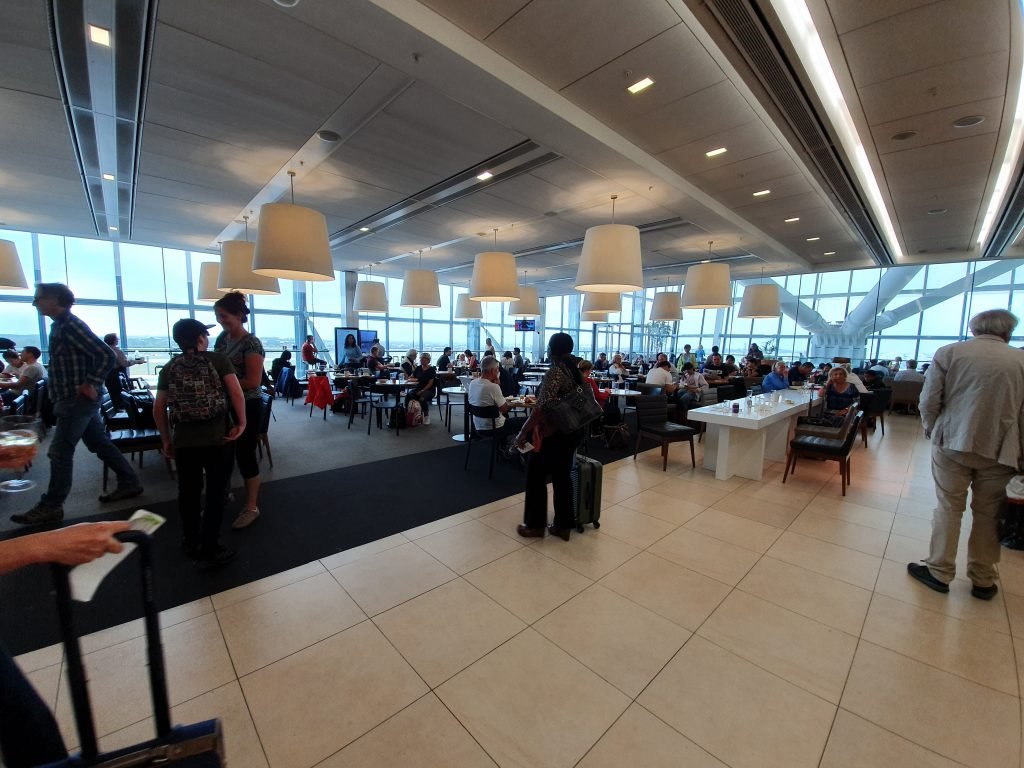 The picture above is actually when it was just moderately busy!
Occasionally you may get waiter service at your seat, but don't count on it.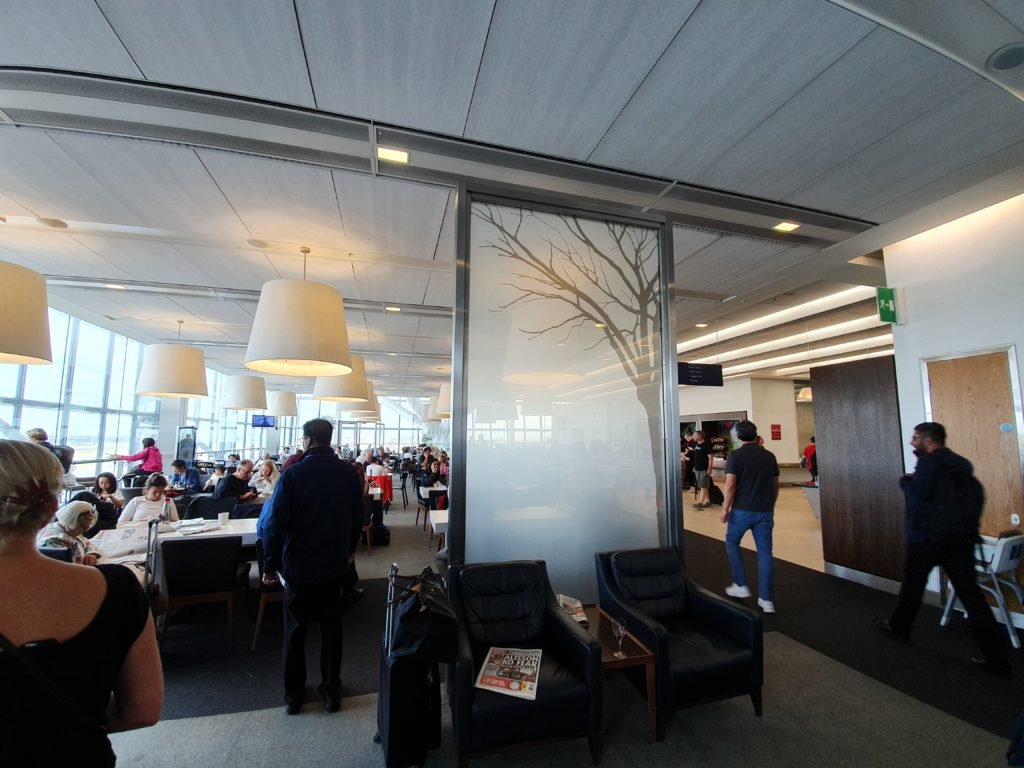 There are few coffee / tea pods about as well as another self service bar area.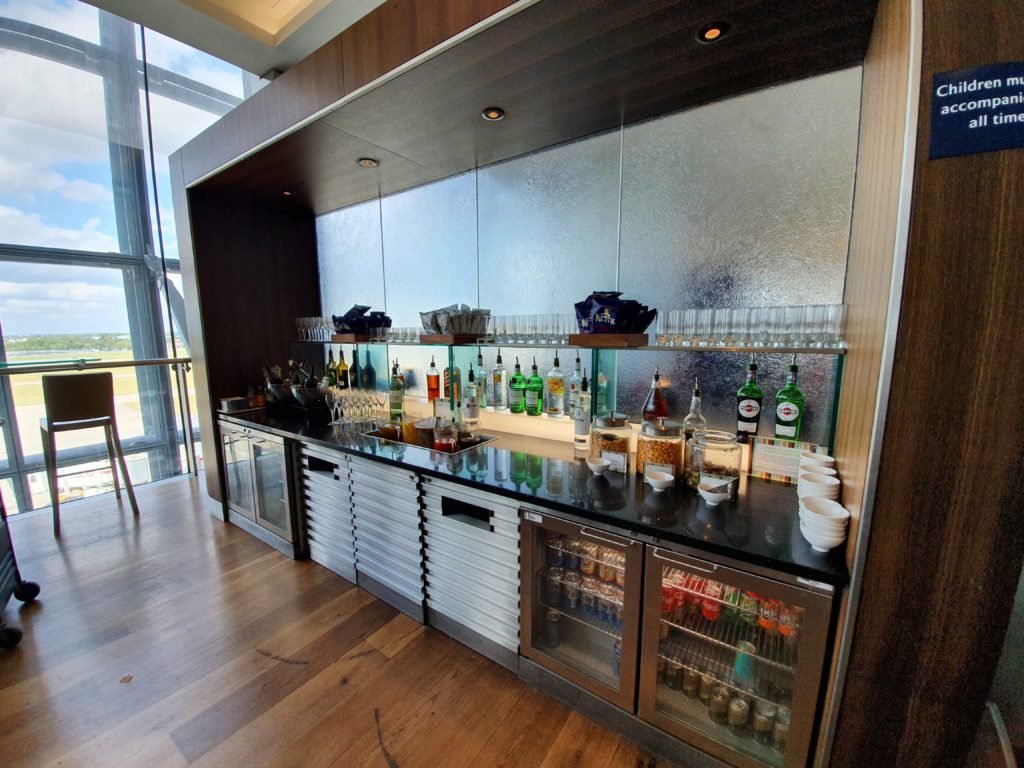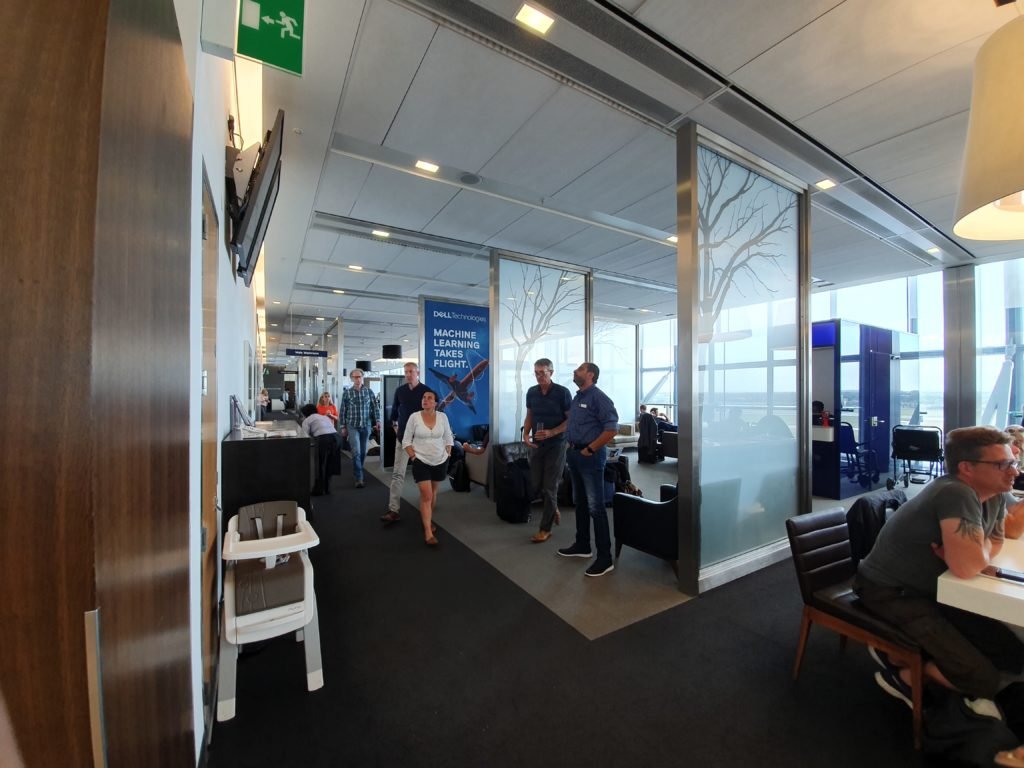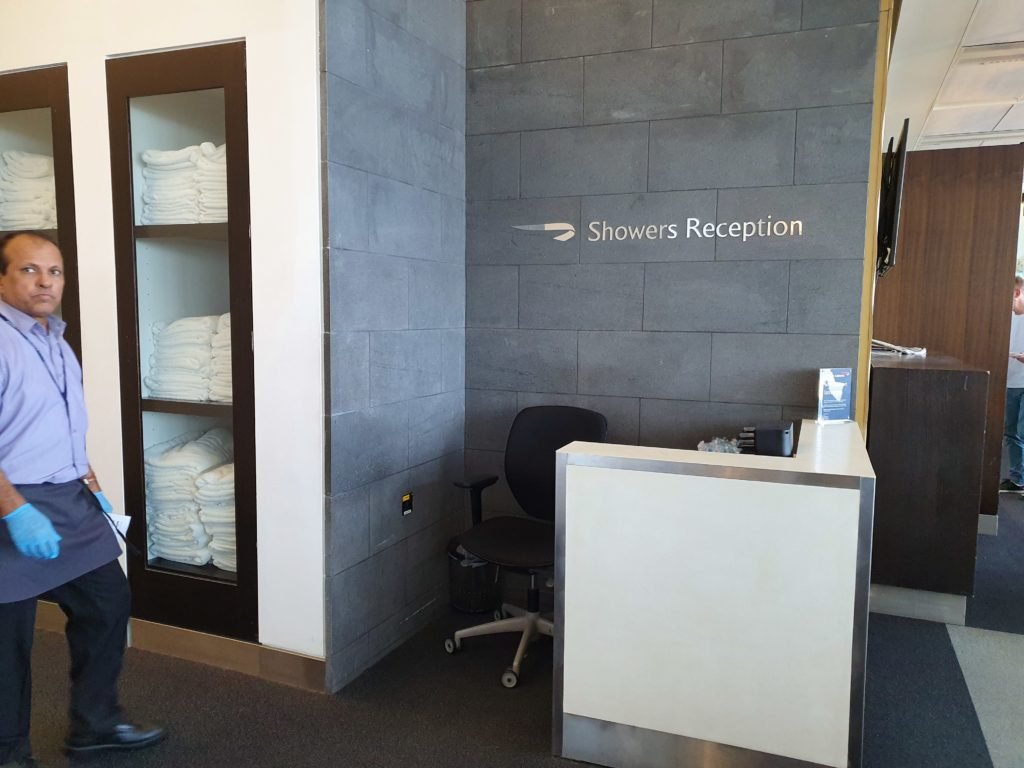 I had a quick peek at the showers, though never needed them.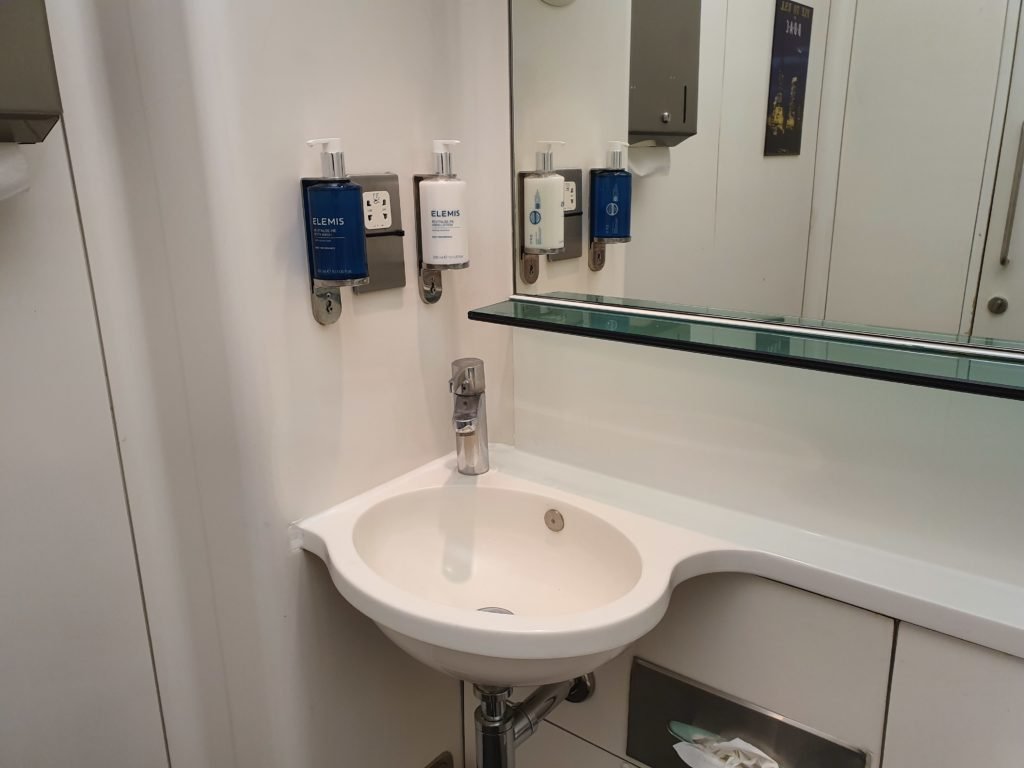 Aesthetically it looks as hospital like as the Concorde Room lounge! But the Elemis Spa products are a nice touch!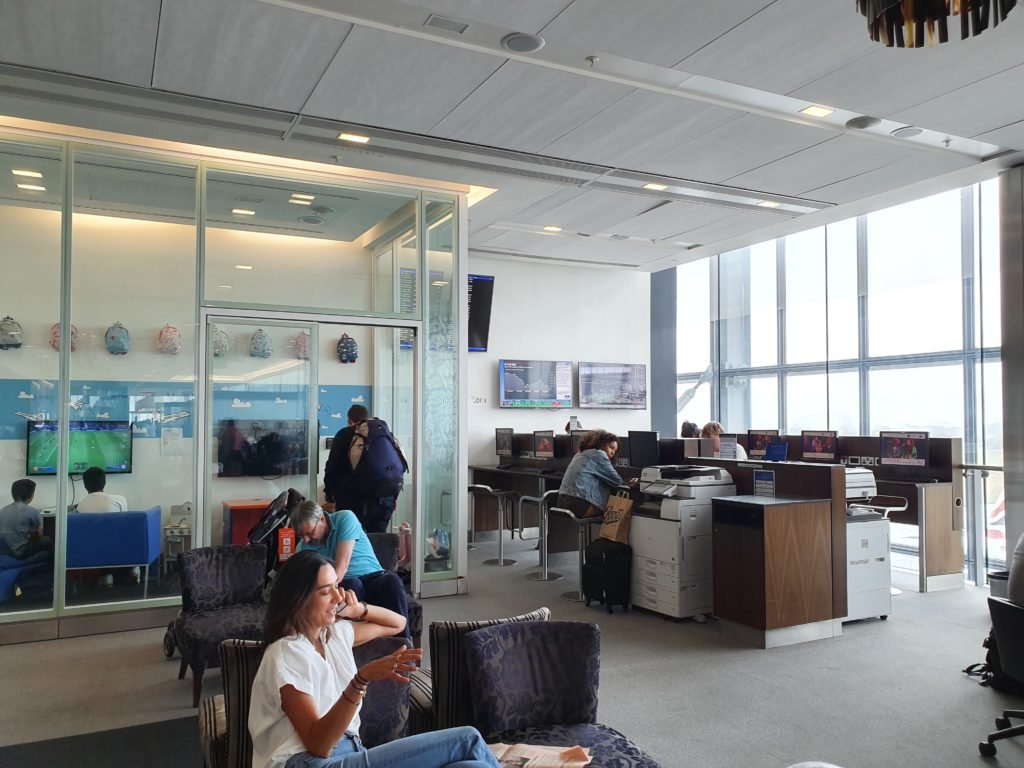 I generally like the decor, its classic and not trying too hard. Its always very bright inside due to the glass all around.
Due to sheer number of people I don't find it a great place for relaxing though!
BA Galleries North Lounge Catering
There is a reasonable selection of food and nibbles at the lounge. I found the hot options to be the samey each time though, either some version of curry or bolognese and salads. Any dish that I've tried can only be described as very dull!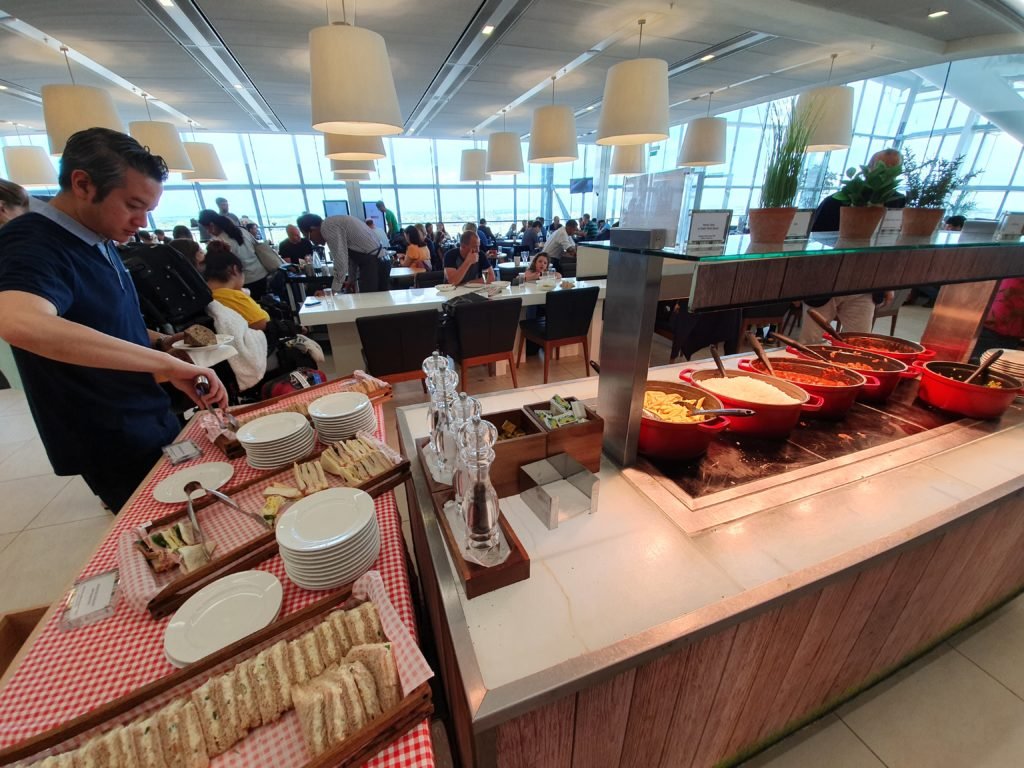 If you like your afternoon tea, the scones are good though, with all the jam, creams and fruits to go with it 🙂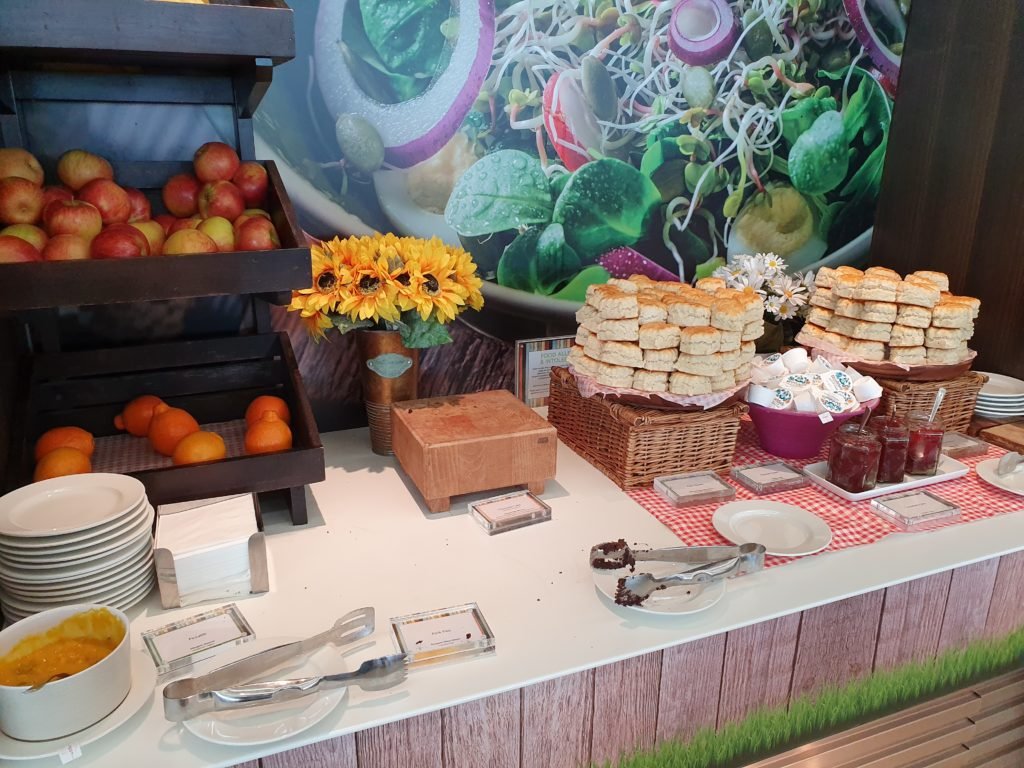 BA North Lounge Views
Perhaps the best thing about the lounge would be the extensive dual aspect views!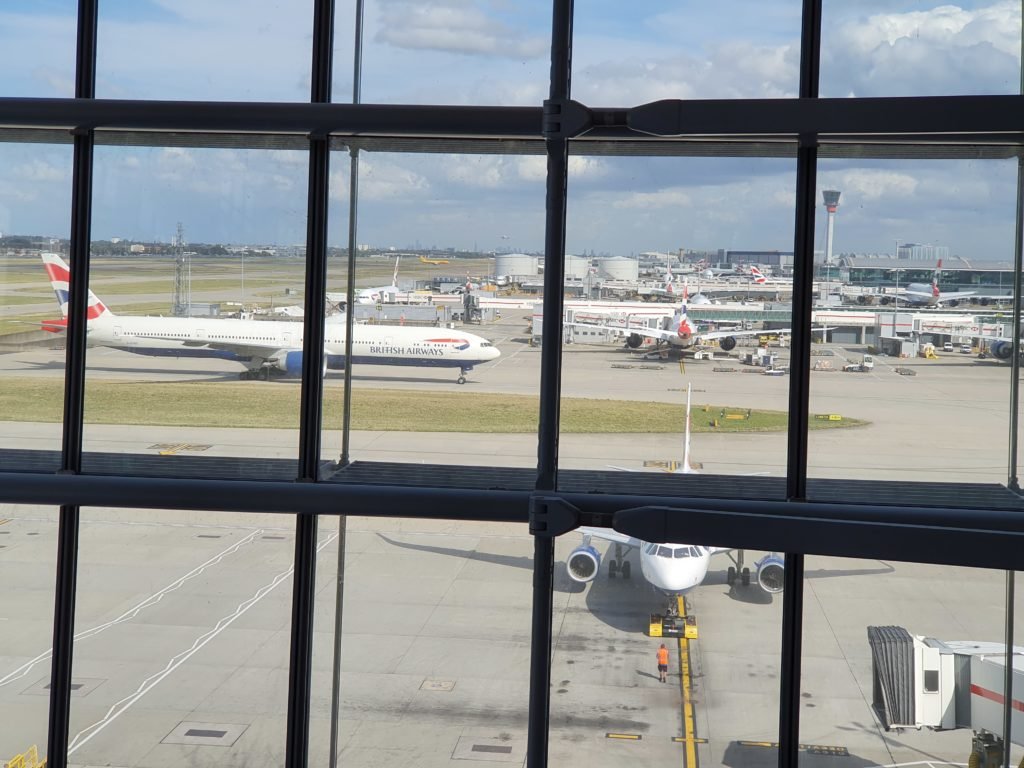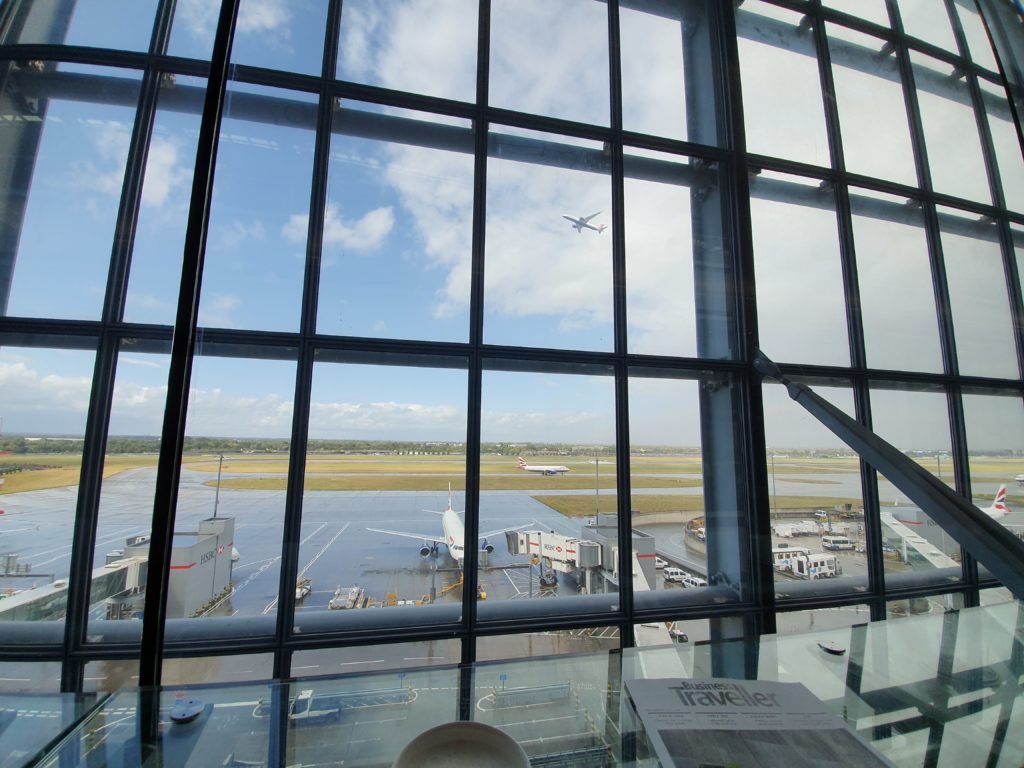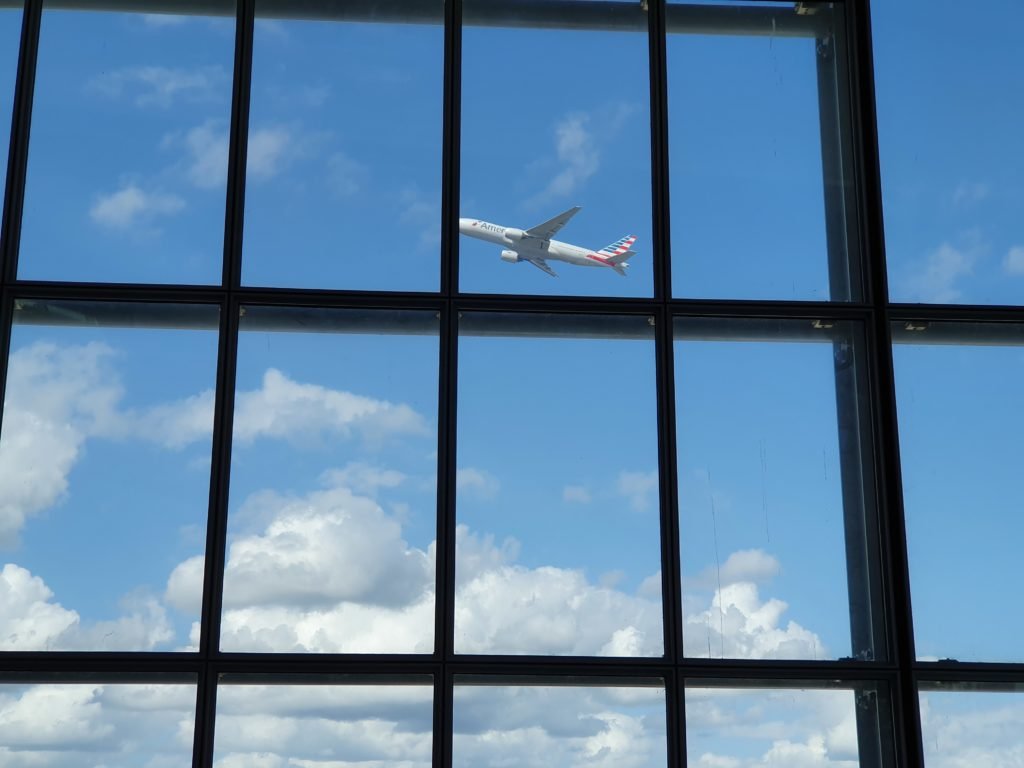 Overall thoughts
As far as Business lounges go, this lounge is pretty much average. I would definitely come here for pre-flight drinks. The real downside is just how busy it gets. There are times where it can really be difficult to find a seat where you are not awkwardly sitting in-between crowds of people.
One tip, if you mange to get in and find a good seat, is to leave your jacket/trolley by the seat when you go for a wonder. Because otherwise, you will lose the seat! For OneWorld Sapphires this is a nice benefit to have, which you can use even if you are flying Economy on the day.
Don't forget to try out the Elemis Spa if you can as that's a business class perk too!